The Order continues to explore the stories of creators who find their salvation in creativity. The main character today is the writer Anthony Burgess, whom art helped to cope with death.
Thank you for being with us!
---
In today's The Order:
---
Sign up to our weekly newsletter discovering new names & opportunities and inspiring the Creators economy. It also has memes, of course.
Processing your application Please check your inbox and click the link to confirm your subscription There was an error sending the email
---
New name
Raven Jackson And The Art Of Feeling The World


Raven Jackson is a young filmmaker, poet and photographer from Tennessee. She explores landscapes of uncertain experiences and emotions and the body's relationship to nature. Her short films Nettle and Guide to Breathing Underwater are currently being broadcast on the Criterion channel.
Her first significant film, All Dirt Roads with a Taste of Salt, tells the story of the life of a black woman from Tennessee. Through lyrical portraits, she explores her life from youth to old age. Now she has five films on her account, many of which have won various film awards and awards. Nettle is the winner of the first Flies Collective Film grant. The film also won the Jury Award for Best Narrative Short Film at the Tacoma Film Festival.
Jackson also does photography and writes poetry. Her collection of poems little violences was puiblished in the literary magazine Cutbank.
---
Radar: new names, projects, possibilities
🔥Watch the trailer of Kash, the debut film of Aisultan Seitov, a young director from Kazakhstan.
👩🏾‍🎨Read how Hollywood's top talent agencies discover hottest visual artists and turn them into celebrities.
💥Explore Lucy Koch's installation at the Palais d'Iéna.
⚡️Visit the website of The Awesome Foundation, an organization that provides micro grants and funds "great" ideas, has established local chapters around the world to provide regular grants of $1,000 for creators.
---
First steps
How Art Helped Anthony Burgess Defeat Death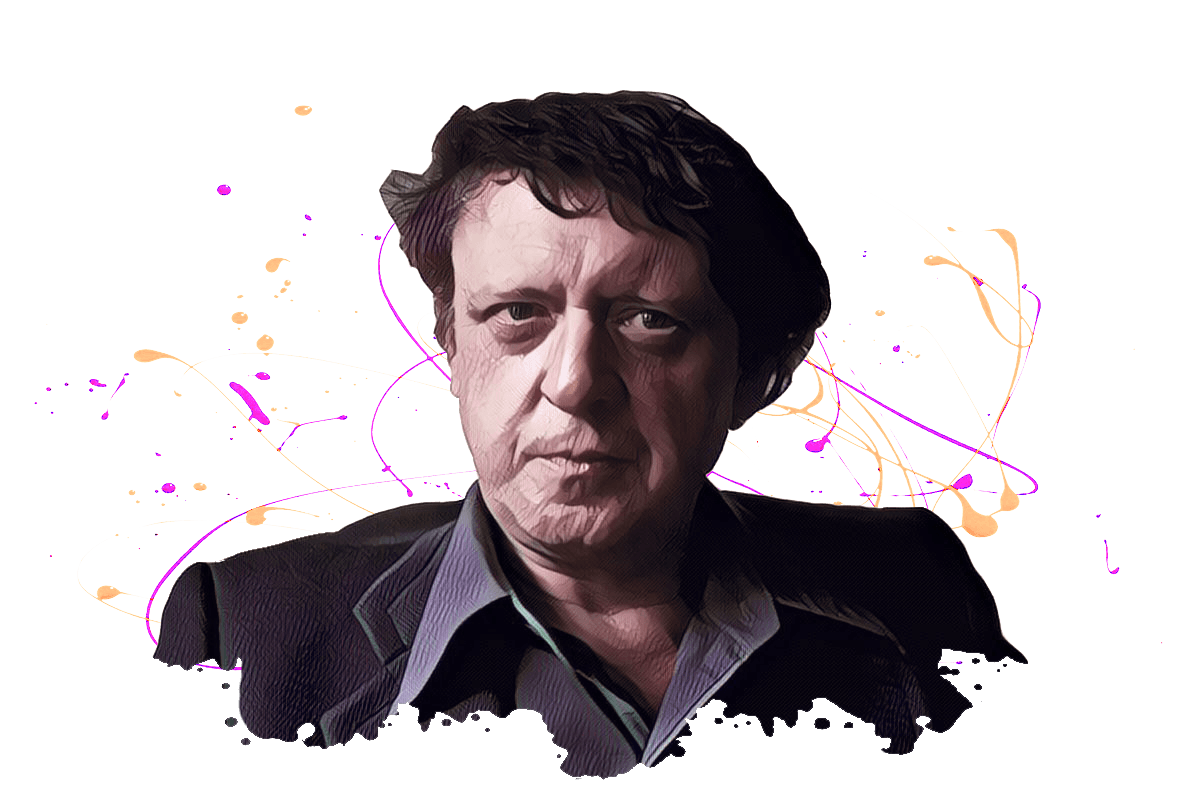 Anthony Burgess is known as one of the most significant English writers of the 20th century. However, he never considered himself a gifted persona. His literary career started primarily because of an erroneous diagnosis and thoughts of imminent death.
Unscheduled fall
Anthony Burgess was born into a Catholic family. His father worked as an accountant, and his mother was engaged in farming. Unfortunately, when Burgess turned 2, she died of Spanish flu. His aunt took care of the boy for years until his father remarried.
In school, Anthony was utterly ignored or bullied by peers for his neat appearance and reading ability. After school, Burgess attended Xaverian College, where he studied English language and literature. There he also actively learned music and composed his first scores.
During WWII, Burgess was drafted into the army. From 1940 to 1946, he served in the Royal Army Medical Corps and the Army Educational Corps. In 1942, during a business trip to Bournemouth, he married Lulla Jones. Soon after the wedding, the couple was due to have a baby, but a tragedy unravelled.
Burgess was in a military unit in Gibraltar when he received news that Lulla, who was in London then, had been beaten and raped by four American deserters. The girl was taken to the hospital and had a miscarriage. Shortly after, Lulu became addicted to alcohol. Burgess supported her but could not help her get rid of her addiction.
Meanwhile, he concentrated on teaching: he worked at the University of Birmingham, then at the Ministry of Education and a school in Malaya. There Burgess began work on his first novels but treated writing as a "gentleman's hobby". He did not believe he would ever be paid for his literary works.
Revival
In 1959, something strange happened. Burgess fainted right in the middle of class. The doctor who observed him pronounced a verdict – a brain tumour. According to him, Anthony had no more than a year to live. After the examination, Burgess returned to England on disability. Anthony understood that it was impossible to win the race with death and decided to start writing actively so that Lulla could inherit some money to live on after his death.
"I undertook to become a professional writer. The term "professional" is not intended to denote high standards of recognition and admiration. And now, and many years ago, it means doing a craft, well, or striving to pay rent on time and buy alcohol. I leave the myth of inspiration and painful creative inaction to amateurs: practice requires discipline, which means I had to write at least two thousand words every day, including weekends. I soon discovered that if I sat down early enough, I could finish the job right in time for the opening of pubs," Burgess wrote.
He planned to write five novels, but the work progressed slowly. Anthony was constantly hampered by "hangovers, marital quarrels, creative stupidity inspired by the weather, shopping trips, calls to meetings with government officials and just moping." But fortunately, it soon became clear that he still had time to create new works – the diagnosis was not confirmed.
Without brakes
Meanwhile, Anthony decided to use the gift of fate to the fullest and actively continued his literary career. He wrote almost non-stop for 6 years. Until 1965, the author published two or three books, novels or novellas a year. He finished his famous Clockwork Orange in 1962. The story was based on his own tragedy: Burgess tried to imagine who could have raped his wife 20 years ago. Writing helped him to improve his financial situation and establish relations with Lulla, who was happy to help her husband with translations and documents. However, a new tragedy soon occurred in Anthony's life – his beloved Lullu died of cirrhosis of the liver in 1968. The death of his wife crippled Burgess, but he continued to seek salvation in literature and music.

In the following years, he will write 33 novels, as well as a lot of essays, journalistic texts, poetry, theatrical sketches and scripts, memoirs, children's books, biographical plays about Attila and Napoleon, large critical studies (for example, dedicated to James Joyce). In addition, he wrote an opera dedicated to Leon Trotsky. Burgess's third Symphony was commissioned by the University of Iowa Symphony Orchestra and first performed by this orchestra under the baton of James Dixon. His operetta Blooms from Dublin based on Joyce's famous novel Ulysses was performed on BBC radio in 1982 on the occasion of the centenary of Joyce's birth
---
Tools

Sofia Coppola is an American director and the daughter of the famous creator Francis Ford Coppola. Today we share 5 tips she gave to those who want to write their own script.
1. Put yourself in your writing: your desires, observations and tastes
You can find my personality in my scenarios: I describe my preferences and experience. The choice of location also depends on me. My scripts reflect different aspects of me as a person. What is love to me? What makes me laugh, what delights me, what kind of music fascinates me.
2. Collect little moments and ideas until you have enough material for a story
I like building the film's atmosphere with little moments and details. So I often make collages, mood boards or photo books with references while writing a script. I just put together moments and ideas and then form a movie.
3. Think of the music early on in the writing process
People are often involuntarily reminded of certain movies by just hearing music from them. Music is essential because it sets and supports the movie's general mood. In addition, writing soundtracks for certain scenes can sometimes be complicated. The scene becomes more lively when you take a finished composition and embed its energy.
4. Is the writing going well? Stop it right away!
Then, it's more exciting to go back to it. You become a little obsessed with it. Dad told me to always stop writing when satisfied, so that you have enough energy to come back and continue. There are more positive emotions, and then you have enough energy to overcome the unpleasant or difficult part of the script.
5. Make every new project in contrast to the previous one to keep the creativity following
When I finish working on a film, I want to create the next one as a reaction to it. I. After all the decorations, and all the people involved, I want to make a movie as simple as possible with as few people as possible and very minimalistic. For example, in Marie Antoinette, I expressed my feminine girly side. So then I decided to tell the men's story: The Bling Ring is an expression of ugliness in the tabloid world. And right after it made something pure and elegant like The Beguiled.
---
Visual of the day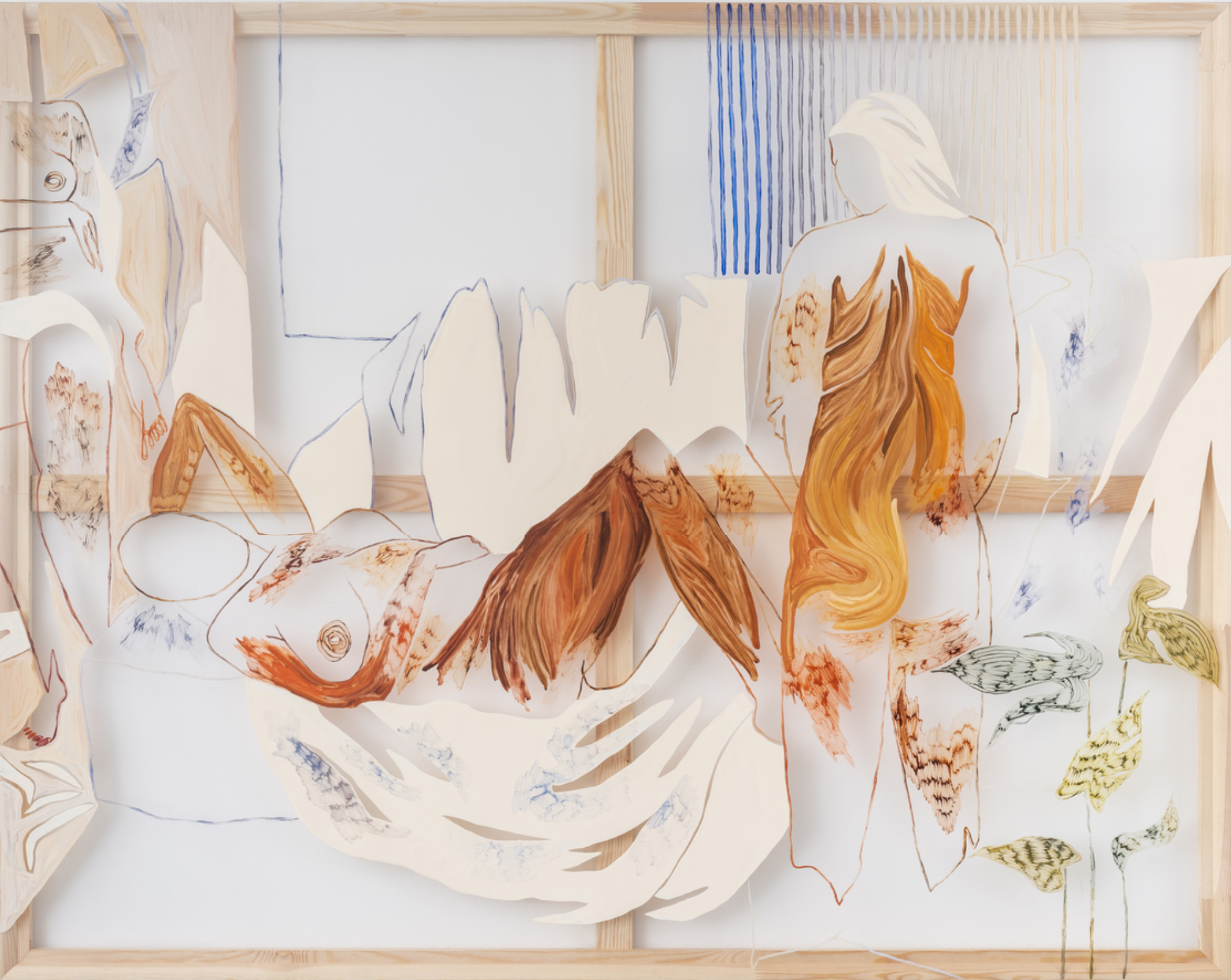 London artist Miranda Forrester with her images of black women and nonbinary people reflects on the historical image of a naked woman. In her images, she uses warm shades, blurred strokes, and atypical techniques, making her work incredibly aesthetic. Many of her works have been shown in group exhibitions in London.
---
Meme of the week
---
Creative warm-up
🧠
It's a short exercise to help you get creative and stretch your artistic muscles.
Imagine you have a chance to change the face of the world. Choose an artist and think of the whole world made entirely in this artist's style and images. Who will you choose, and why would you like to live in his paintings? You can send it to us and get feedback, keep it to yourself, or share it with friends - as you wish.

Until next week!
---
Your creative self starts in your inbox
Sign up to our weekly newsletter discovering new names & opportunities and inspiring the Creators economy. It also has memes, of course.
Processing your application Please check your inbox and click the link to confirm your subscription There was an error sending the email
---
Today's newsletter is brought by Alexey Shumkin,  Mariya Amrayeva, Alyona Belyakova, Egor Mostovshikov, Artem Shur.