In today's The Order:
Sign up to our weekly newsletter discovering new names & opportunities and inspiring the Creators economy. It also has memes, of course.
Processing your application Please check your inbox and click the link to confirm your subscription There was an error sending the email
---
New name
Kirill Richter – A Contemporary Classical Musician You Should Know About

He has no academic background in music whatsoever. Though, he did graduate from National Research Nuclear University MEPhI with a degree in descriptive geometry and engineering graphics. Later, he studied fashion at the British Higher School of Design.
His musical career launched in 2016 when he started posting his waltzes on SoundCloud. Swedish label 1631 Recordings came across them and offered Richter to record an album. Kirill started with piano melodies, later independently learned symphonic arrangement, wrote music for ballet and several films.
Richter participated in famous European festivals, including the Reeperbahnin Germany, Classical:NEXT in the Netherlands and the Great Escape in Britain, curated by London's Royal Albert Hall. In addition, the American television company FOX Sports invited the musician to author the 2018 FIFA World Cup official theme.
In an interview, Richter said that art and self-expression have become his basic need. Music and life are inextricably linked. So, the world around – including people, books, movies, even the very fact of writing music – can inspire new compositions, the artist said.
You can find his music here!
---
Radar: new names, projects, possibilities
💫Read about Herve Telemack, the artist whose poignant works on racism and colonialism brought him a late-career boost.
👾Visit Alex Katz's exhibition at the Guggenheim Museum in New York. He spent his whole life painting portraits of his wife.
🔥Discover grant opportunities for the artists from Jerome Foundation.
😈Listen to the 3rd part of the releases by legendary hip-hop artist Nas and sound producer HitBoy, King's Disease.
---
First steps
Messer: How Till Lindemann Became Germany's Top Rock Artist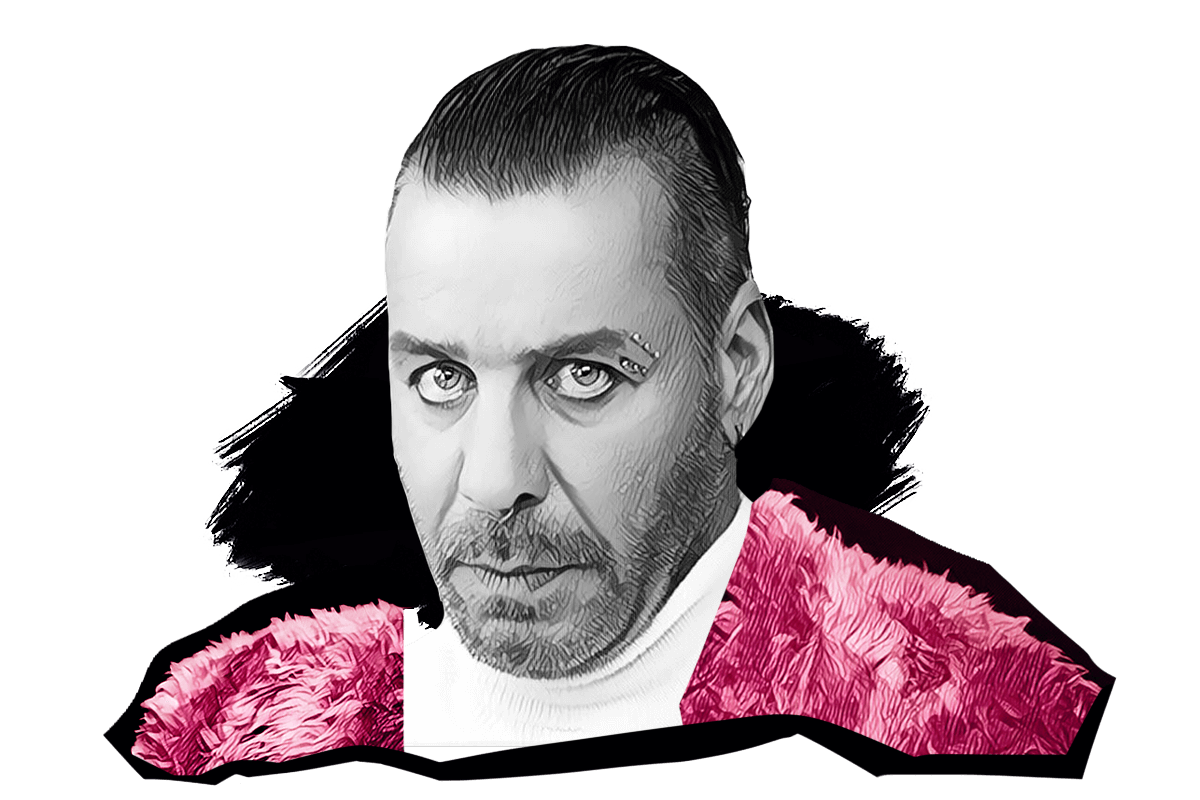 In April, the German band Rammstein released their new album Zeit, which immediately went platinum. Till Lindemann is the band's frontman, poet and musician who has come a long way to achieve success. The Order explores his creative path.
It all started with sports
Till Lindemann was born on January 4, 1963, and grew up in a village near Leipzig. His mother was a journalist, and his father was a poet and children's writer with socialist views. Till's parents separated when he was young, and he had strained relations with each of them.
Germany was divided into two politically and physically opposite parts: capitalist West Germany and communist East Germany (DDR). Till grew up in the latter.
"At school, we had to study political subjects, then watch the news or read articles from the state's official newspaper, and then write essays," Till said in 2015. "The brain-washing was such that I was convinced I would someday go to Western Europe to annihilate the evil capitalists."
Till showed excellent results in sports swimming. After finishing seventh at the 1978 European Youth Swimming Championships over 1500 meters, he was also considered for the 1980 Olympic Games in Moscow.
The team went to Italy for training camps. One day he voluntarily left the hotel and met an Italian girl. They walked around the city, looked at porn magazines and had fun. This behaviour caused a conflict between Till and his coach. Later, the Rammstein frontman recalled that he was interrogated by the Stasi, as if he had committed a real crime: "In fact, I never liked sports school, it was very stressful. But as a child, you don't mind."
Leaving home
In September 1982, at 19, he moved in with his father. The latter lived in a farmhouse in the artists' colony of Drispet near Hamburg. Together, they stayed there for nine months, and their relations weren't as peaceful then.
Till's passion for music started with Deep Purple's album Stormbringer. He also loved the books of Charles Bukowski. Till said his stories accurately describe his life, especially his relationships with women. 
Werner was alarmed that his son was interested in Western rock music and girls from neighbouring villages. In response, Till ridiculed his father's profession. "I kept telling him, 'If I can't be something useful, I can always become a writer,'" Till said later.
Till moved from his father's house to a friend engaged in basket weaving in a neighbouring village. Till learned this craft — and many others as well. He worked as an apprentice carpenter and a technician in a gallery and was engaged in basket weaving.
The beginning of the group
Rammstein was created by Richard Kruspe. In 1989, he fled to West Berlin and founded the band Orgasm Death Gimmicks. At that time, he was heavily influenced by American music, especially Kiss. After the fall of the Berlin Wall, he returned home to Schwerin, where Till Lindemann worked as a basketmaker and played drums in the band First Arsch.
Richard lived with Oliver Riedel of The Inchtabokatables and Christoph "Doom" Schneider of Die Firma. Richard realized that the music he had previously created was unsuitable for him: he imagined a combination of sounds of revving car engines and heavy guitars. So the three men started working together on a new project. Soon it became challenging for Richard to write music and lyrics simultaneously, so he persuaded Lindemann to join Rammstein. Richard first discovered Till when he heard him singing during basket weaving.
The vocalist did not consider himself talented and was surprised by Kruspe's persistence. Since childhood, Till has heard from his mother that instead of musical sounds, he only makes noise. So to learn to sing, the young man trained for two years in Berlin with the star of the German opera house.
"I took lessons from an opera singer for two years, twice a week. She lived in Berlin on the other side of the city. I hated it. The trips themselves were very long, and she was very harsh. She sang in the German theater, was the star of Gershwin's opera Porgy and Bess. I had to sing while holding a chair over my head — to work with the diaphragm, or, for example, while singing, I had to do push-ups," Till said in an interview.
Soon Oliver Riedel and Christoph Schneider joined the band, so in 1994 Rammstein launched in Berlin. The musicians won the Young bands competition and got the opportunity to sign up for a professional studio. The name was coined by Christoph Schneider, Paul Landers and Christian Lorenz.
"During one of our trips with Feeling B, Schneider, Flake and I came up with a new band name. Once on the wall of our bus we wrote "Rammstein Flugschau" (Rammstein Airshow). It turned out stupid: we then wrote Rammstein with two "m", because we did not know that the name of the city is written with one. At first we called ourselves that as a joke, but the name stuck to us as an unloved nickname. We couldn't get rid of him anymore," said Paul Landers, the band's guitarist.
Rammstein and the crushing success
Rammstein sent discs with their debut album to numerous idols: Lynch, Tarantino, Carpenter, and Ridley Scott, hoping that one of them would agree to shoot a video clip for them.
Two months later, David Lynch answered - he and his wife liked the album, but he refused to shoot the clip, arguing that filming his new film Highway to Nowhere was in full swing. Finally, David Lynch asked permission to use two of Rammstein's songs in his film. So the soundtrack includes two songs: Rammstein and Here Mich.
According to Flake Lorenz, keyboardist of the band: "David doesn't understand a word of German, but it doesn't matter, the atmosphere of the songs was important to him. He instinctively felt that our vision of the world was very close to him. After all, in his film, to put it simply, we are talking about schizophrenia, danger, obsession, a personal apocalypse. And these are some of the topics that we have been developing from the very beginning. In this regard, cooperation seems quite logical. He and we are constantly talking about the art of provocation and provocation in art."
This film and Rammstein's music were made in the tradition of scary stories and nightmares. Lynch uses both Rammstein songs in those moments of the film where horror reaches its highest point. And these songs, which many critics at first recklessly dismissed as "stupid fascist shit," immediately acquire a downright apocalyptic dimension - far from any political orientation." Participation in the soundtrack played an important role: the troupe drew attention worldwide. Then they collaborated with Jacob Hellner and recorded the first album Herzeleid, which gained worldwide fame.

Now, they are the leading German rock group.
---
Tools

Tom Wolfe is a prolific American writer who wrote both fiction and nonfiction. He has broadened and bettered both genres. He is known as the father of new journalism — the technique of using artistic techniques in nonfiction. Wolfe began his writing career as a reporter for newspapers, including The Washington Post and The New York Herald-Tribune. After making a name for himself in magazine journalism, he wrote and world-renowned book The Electric Cool-Aid Acid Test. Today we are printing the tips the master once shared with the world.
1. Notice things around you
Writers are the soul's guardians and should be highly attentive to the world around them. Wolfe said fiction writers and publicists should leave the building and look closely at the great country they live in.
2. Search where no one has looked
Wolfe said that exploring things that no one has explored before you is super-important. In this way, he has always discovered something new for his readers. Therefore, you must be attentive to the material you are working on and thoroughly search for details that aren't as obvious.
3. Don't neglect reporting
All writers should do reporting. Usually, it doesn't require exceptional talent. Still, it often calls for an unyielding willingness to behave like a tramp, hang out, and be there when something happens. You must immerse yourself in the event and see it as it is.
4. Entertain the reader
Write in such a way that the reader cannot stop reading. Use various moves to create a plot as if it were to hold the reader by the hand. Moments of tension should be altered with moments of calm. It would help you reach the reader's maximum involvement.
5. Don't write only about yourself
In one of the interviews Wolfe said: "The majority of modern writers are graduates of fine arts faculties of well—known universities, and these universities are a continuous swamp. Writers don't want to get their hands dirty and dig into the shit that exists in society. They are taught a psychological novel, they are taught that a book should be written based on their own experience. Okay, I agree. But how many books can you write about yourself? If Dickens had worked according to this scheme, he would have written only David Copperfield — and that's it. Tolstoy was more fortunate: he managed to visit the military service, and moved in high society, and plowed the land. So I mastered both War and Peace and Anna Karenina."
---
Visual of the day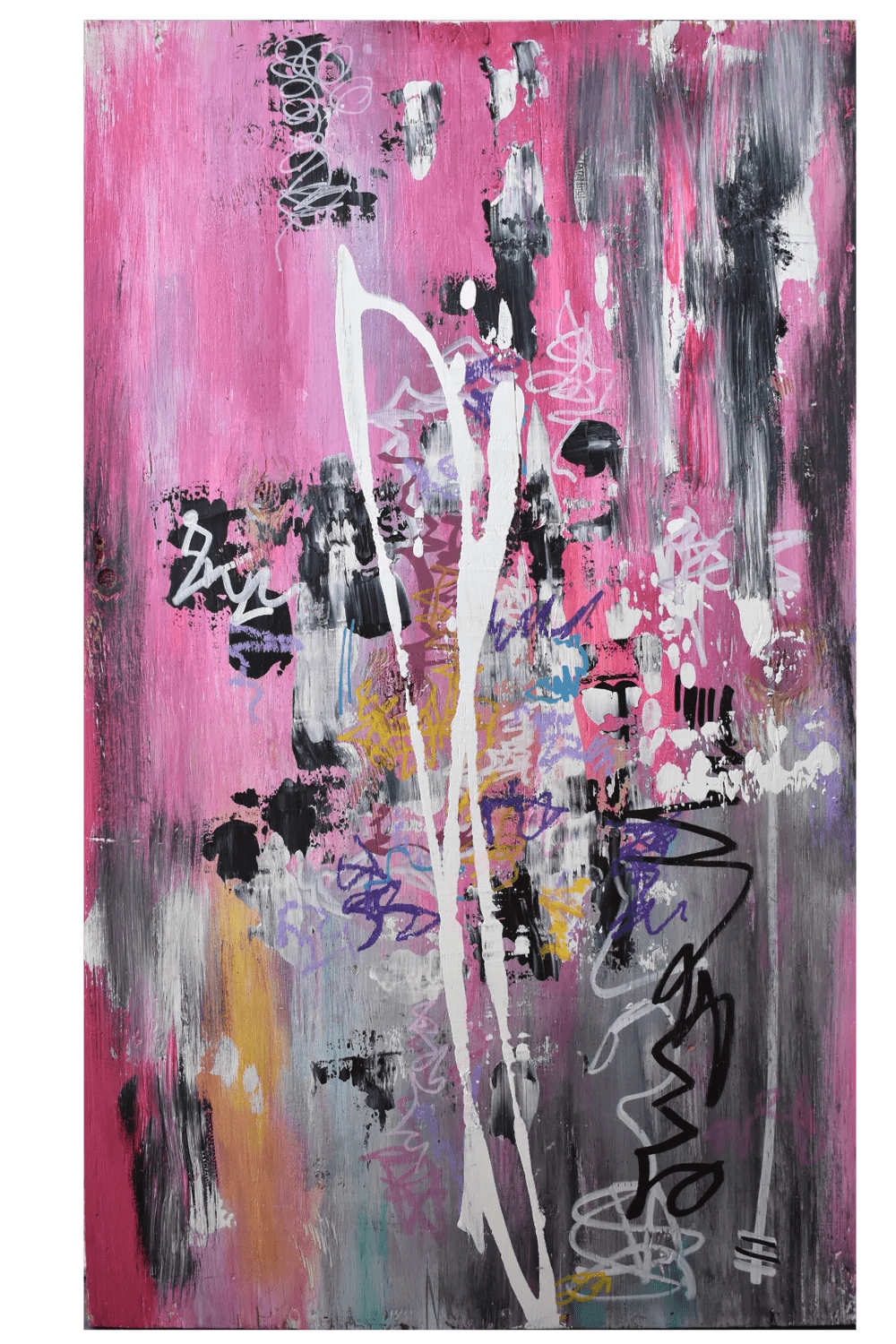 Anna Borsellino is a young artist from the USA. She once said: "Art, in simple terms, is a feeling. The pursuit of truth and understanding. It's like asking yourself: "How do I feel?" - to better understand your strength and stability. Thus, creativity is a sure way to release many vital emotions. Pure emotions are the ultimate inspiration."
---
Meme of the week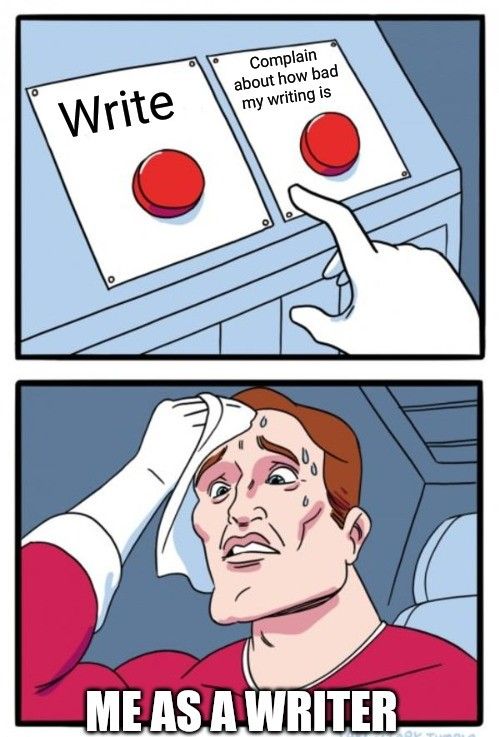 ---
Creative warm-up
🧠
It's a short exercise to help you get creative and stretch your artistic muscles.

Remember the most pleasant event from childhood, in all the details and minutiae. Try to close your eyes. Imagine standing next to yourself from the past and writing any quatrain: funny, stupid, naive, sad. No matter what it is, it's yours.
You can send it to us and get feedback, keep it to yourself, or share it with friends - as you wish.
Until next week!
---
Your creative self starts in your inbox
Sign up to our weekly newsletter discovering new names & opportunities and inspiring the Creators economy. It also has memes, of course.
Processing your application Please check your inbox and click the link to confirm your subscription There was an error sending the email
---
Today's newsletter is brought by Alexey Shumkin,  Mariya Amrayeva, Alyona Belyakova, Egor Mostovshikov, Artem Shur