This week, the US is mourning Tyre Nichols, who was killed by police in Memphis on January 10 of this year. His family has generously shared about what his life was like, and his love of photography, inviting us to remember Nichols as "a beautiful soul with a creative eye." From his website, Tyre Nichols on his love of photography in his own words:
"Photography helps me look at the world in a more creative way. It expresses me in ways I cannot write down for people. My vision is to bring my viewers deep into what I am seeing through my eye and out through my lens. People have a story to tell, why not capture it."
In today's The Order:
Creative powerhouse Michaela Coel's manifesto for misfits
The surrealist work of Lola Gil, a self-taught symbolist in LA
Links to stories on parenting as a creative, Pierrot as a specter of a portrait subject, the true nature of genius and more
Grants, fellowships, prizes, job opportunities and more in creative disciplines and organizations
The Year of the Rabbit begins, ready or not
---
Creative Roadmaps
Michaela Coel on why we need to give outsiders space to make art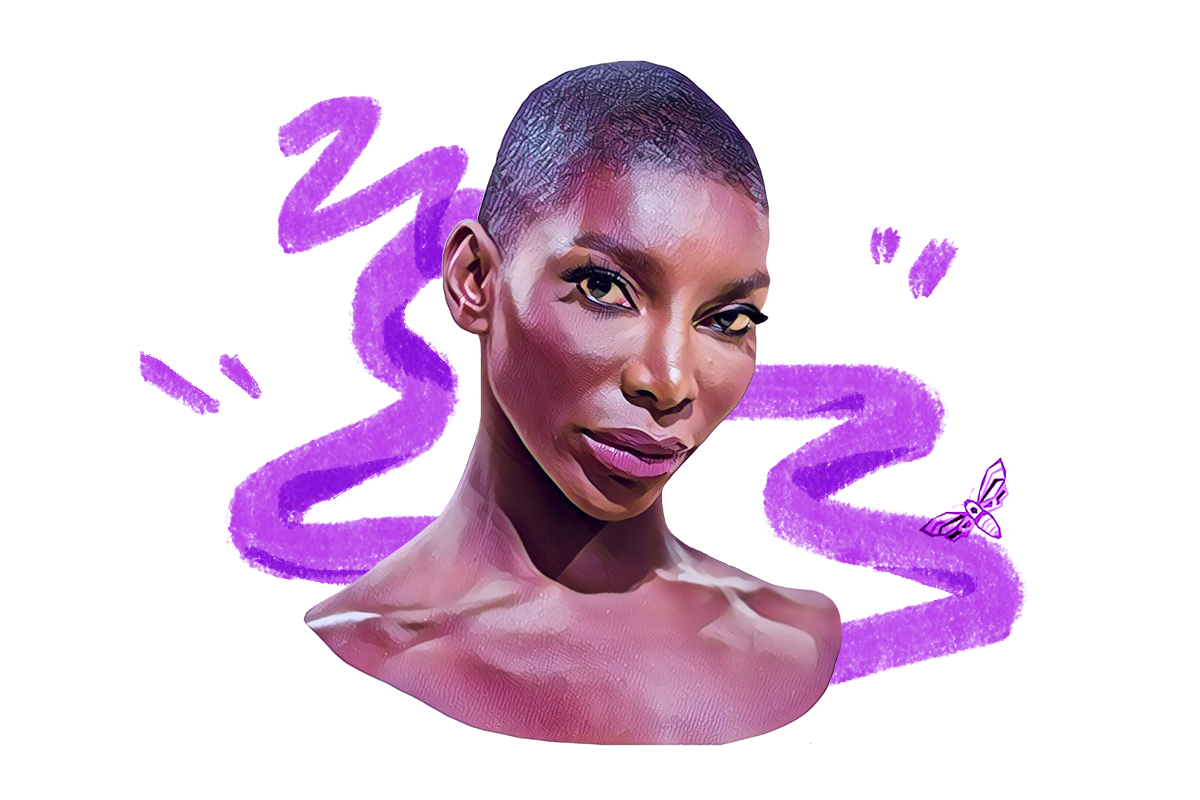 If you know Michaela Coel, it might be from her dark comedy Chewing Gum — or maybe from I May Destroy You, the bracing drama about sexual assault that won an Emmy for outstanding writing. Maybe you've come across her in one of her acting features in other projects, like Black Mirror, or read her poetry. She's accomplished an astonishing amount in only 35 years, and each new project is a total departure from the last, with Coel in a role of total creative control — she wrote, produced, co-directed and starred in IMDY, based on her own personal experience of sexual assault.
Now, Coel has a totally new creative project under her belt: her book Misfits: A Personal Manifesto. The book is an adaptation of Coel's speech at the MacTaggart Lecture, the center of the Edinburgh International Televisions Festival. In text, Coel's voice comes across clear and strong; if you know how she sounds, you can hear her speaking. She covers much of the material you might expect: her early beginnings studying acting and theater, how her worldview developed growing up in London, and the incredible challenge of creating her first-ever TV show on her own after a life-changing offer to turn her play into a screenplay. She also, however, discusses something else: the crucial role of the outsider, the misfit, in making art.
Coel defines "misfit" like so:
misfit
/'mIs.fIt/
noun
plural noun: misfits
The term "misfits" takes on dual notions; a misfit is one who looks at life differently. Many, however, are made into misfits because life looks at them differently; the UK's Black, Asian, and ginger communities, for example. And there are many other examples. The term "misfit" can be cross-generational and crosses concepts of gender or culture, simply by a desire for transparency, a desire to see another's point of view. Misfits who visibly fit in will sometimes find themselves merging with the mainstream, for a feeling of safety. Synonyms: outsider, falcon
Coel thinks of herself as a misfit; someone who sees things differently, but also is seen as different or "other" when she moves through the world. When she talks about the reception of her first major work, the stage version of Chewing Gum, she talks about it as a moment not just of appreciation, but of recognition: the misfits had found her and her work, and they saw the same thing in it that she saw.
My show went up, and the audience went up with me, on my wings; responding, understanding, laughing and crying in every place I hoped they would. People came, who looked at things the way I did and saw they didn't fit; some felt they'd spent most of their lives being judged and disempowered before even speaking. The misfits were inspired—to create.
Often, we think about "successful" art as art that finds the widest, most adoring audience: the Netflix show that's #1 among US viewers, the book on the bestseller list, the sold out concert. Here, Coel offers a different definition of success: not the biggest audience, but the right one; finding the people who are weird in the same way you're weird, and are asking the same questions you are.
Coel's work is not only unique in its creative aspirations, but incredibly specific: both her shows have drawn from her own lived experiences as a Black British woman from very particular communities, something that many would argue makes her work "niche" or precludes it having "universal" themes that are relatable enough to make it successful. The argument, both in her book and in her body of work, is that not only is being a "misfit" not a reason why her work can't succeed, but it's a key part of why it works: that leaning into the things that we see and experience differently lets us create something that can't be done any other way.
The misfit doesn't climb in pursuit of safety, or profit; she climbs to tell stories. She gets off the ladder and onto the swings; swinging back and forth, sometimes aggressively, sometimes standing up on the swing, back and forth, in pursuit of only transparency, observing the changes, but wonders if these changes are taking place within a faulty system.
While we often think of creative work as being done by lone geniuses and visionaries with a singular creative paradigm, Coel's explanation includes a whole community of misfits: people who your experiences and art about them will resonate with, if you take the risk to make it for them. And while not everyone in that community will ever get a platform or the resources to share their perspective, you can do something meaningful by taking the opportunity if it comes to you. As Coel asks:
Is it important that voices used to interruption get the experience of writing something without interference at least once?
---
Tell friends about us → Win prizes

2 Referrals





Hero's Circle Infographics

10 Referrals





Week of Creative Warm-ups

25 Referrals





Early Access to the Narrative therapy platform

Check your referrals

Powered by Viral Loops
Creative soundbites
📖 "Everyone I reached out to loved it right up until the main character goes through with her boob job." Allie Rowbottom on her new book and moral purity
🤡 The beloved clown Pierrot in the paintings of Jean-Antoine Watteau
🎭 "For three days on site at the gallery I recorded myself writing in chalk, erasing and re-writing selections from the texts I had re-encountered at the archives." Gita Hashemi on creating Ephemeral Monument
🧠 What did Ralph Waldo Emerson know about the true nature of genius?
🍼 "I left my baby to write this." On balancing creative work and parenthood
---
Visual of the week
From MYARTISREAL:
Los Angeles based artist Lola Gil is a self-taught surrealist painter. Her works will have you asking questions and wanting more. She fell in love with surreal art from her first exposure to it and was heavily inspired by artists like Salvador Dali, Yves Tanguy, and Rene Magritte. Lola often uses her works as a type of self-therapy.
Her paintings become extensions of her self, like snapshots of dreams long forgotten. She often uses a very subdued and dark pallet of colors yet her works hold much joy and happiness within. Lola also uses a lot of symbolism in her works to describe the emotions and feelings of the charters. This allows for many people to spend an immense amount of time looking for and understanding the meaning behind each painting.
🧠
If you're enjoying The Order,
please share
with your family, friends and colleagues. To ensure our email doesn't go to your junk folder, add
letter@order.so
to your contacts. In Gmail, you should drag this letter to your 'Primary' tab. Also, please feel free to send feedback! We're eager to hear from you.
---
Opportunities
+ Rare book and archival processing business Boo-Hooray seeks a part-time cataloger.
+ Cinedigm is seeking a film archivist with a passion for film restoration and preservation.
+ The Walker Art Center is seeking a part-time gallery assistant, 15-18 hours a week.
+ Applications are now open for the Curationist Fellowship Program; fellows are awarded $3K for their contribution.
---
Meme of the week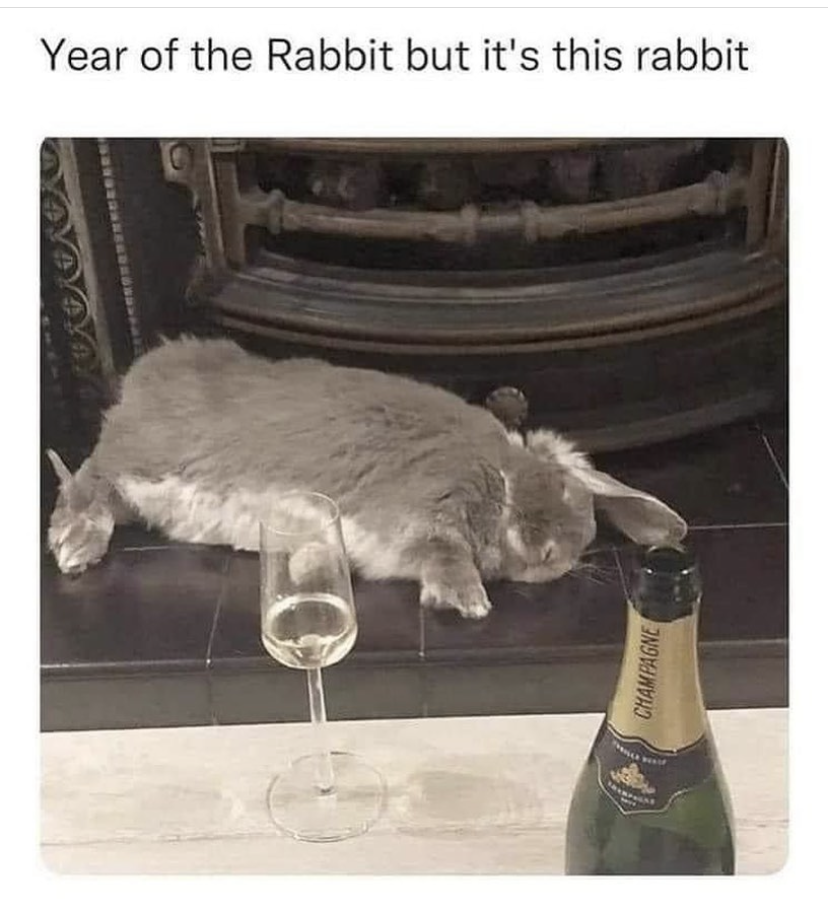 Today's newsletter is brought to you by Rachel Kincaid, Alyona Belyakova, and Egor Mostovshikov