In today's The Order:
Discover the young director and producer Anthony Badu;
Read about the first steps of Pattie Smith;
Find out the most exciting news from the world of art and grant opportunities;
Learn writing tips by Truman Capote;
Watch paintings by Issy Wood;
Warm your creative muscles up with a mini exercise.
---
Sign up to our weekly newsletter discovering new names & opportunities and inspiring the Creators economy. It also has memes, of course.
Processing your application Please check your inbox and click the link to confirm your subscription There was an error sending the email
---
New name
Anthony Badu And The Elegance Of Caribbean Art

Anthony Comber-Badu is a young writer, photographer, director and creative producer from London. Anthony works in TV broadcasting, short film, music videos and branded content, giving preference to filmmaking.
Since 2018, Anthony has worked as a creative producer at the experimental Ghanaian spatial design studio Limbo Accra. His work includes research and development, art programming, film production and writing.

In 2022, Anthony presented the documentary Life between the Islands, dedicated to the exhibition of Caribbean art. In the film, he explored Caribbean art's extraordinary breadth and influence on British art: from fantastic paintings to documentary photography, fashion, cinema and sculpture. Follow this link to watch the movie!
You can watch the movie at this link!
---
Radar: new names, projects, possibilities
🦉 Watch an interview with Shirin Neshat, an Iranian artist who makes films about sexual identity.
💫 Meet the artist who creates colourful worlds full of imagination.

🔥 Discover rap artist from Compton Raddy Rich's third part of the album, Feed the Streets III.

⚡️ Explore Creative Capital Announces 2023/24 Grant Cycle.
---
First steps
How Patti Smith Became The Godmother Of Punk Rock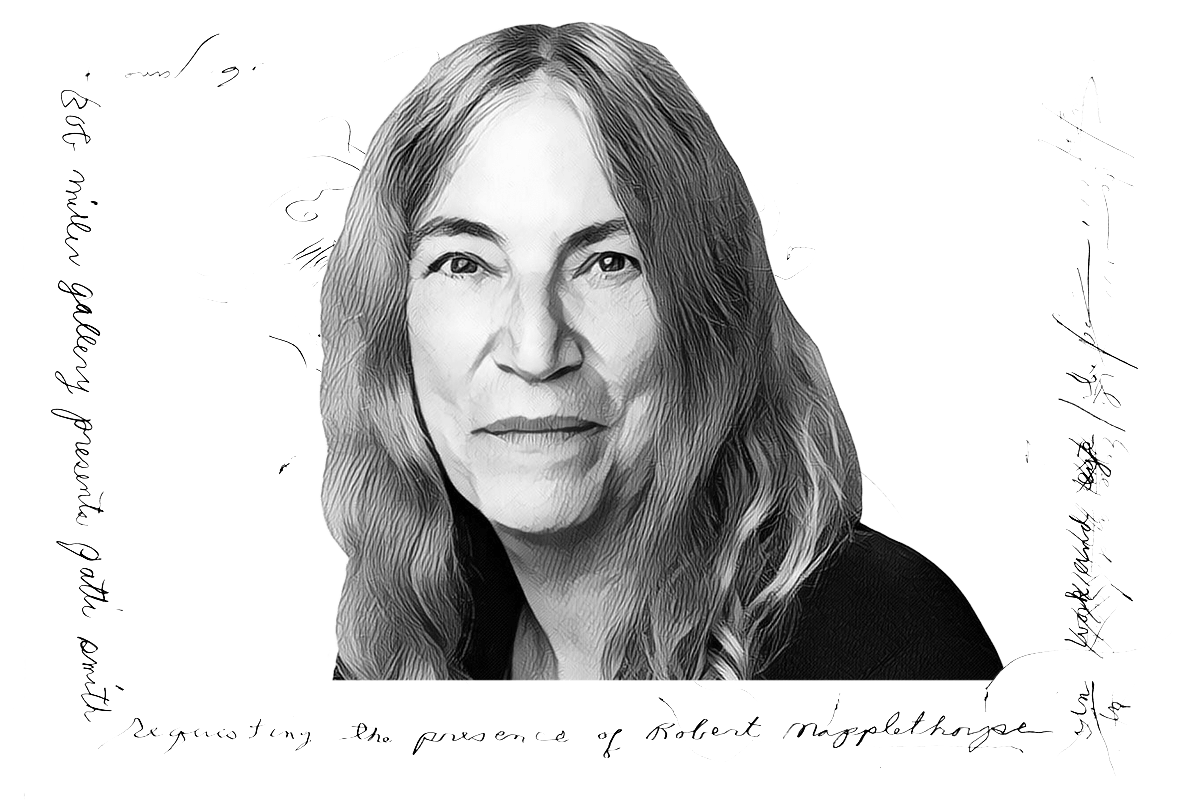 A sophisticated girl with lush dark hair is standing against the wall. She is wearing a wide white men's shirt with suspenders, a jacket hanging from her shoulder. Her mysterious gaze is directed straight into the camera. The unimaginable girl's name is Patti Smith – a poet, artist and future icon of punk rock. The photo was taken by Robert Mapplethorpe, her former lover and friend, who will become famous for his beautiful erotic pictures. This portrait will become one of the most famous album covers of all time. Her album Horses will combine the energy of punk with the poetry of Arthur Rimbaud. And Patti Smith will forever change the idea of music, performance and style.
Salvation in Art
She was born in Chicago in 1946, the first of four children. Her mother was a waitress, and her father worked at a factory. Frequent illnesses, including scarlet fever, which caused Smith to hallucinate, confined her to bed, and her only entertainment was books, and records. Nevertheless, she dreamed of becoming an artist and muse, was obsessed with Bob Dylan and Jim Morrison and immersed herself in the fantastic literature of William Blake and Charles Baudelaire.
Smith had an artistic vision from a young age. "All I've ever wanted since I was a kid is to do something beautiful," she said.
But real life was much simpler. As a child, Patti did not do typical things for girls her age. She avoided "girly" activities and preferred being friends with boys. In addition, her tall, lean, and somewhat masculine body contradicted the images of femininity she saw around her. It was only when a school art teacher showed her images of women made by some of the world's great artists that she could accept her own body.
"Art completely liberated me," Smith recalled. "I found Modigliani, I discovered Picasso's blue period and thought: "Look at this, these are great masters, and all women are built just like me." I started ripping pictures out of books and taking them home to pose in front of the mirror."
In high school, Smith also showed great interest in music and performing. She fell in love with the music of John Coltrane, Little Richard and The Rolling Stones and performed in many school plays and musicals. After graduating from high school in 1964, Smith got a job at a toy factory - a short-lived but terrible experience that Smith described in her first single, Piss Factory. At that time, it was just a hopeless job in a depressed and poverty-stricken city. Later that fall, she enrolled at Glassboro State College, now known as Rowan University, to become an art teacher. But her academic success and insistence on abandoning traditional curricula to focus solely on experimental and little-known creative methods were unsuccessful. Such artists did not suit the school administration.

Fateful match
At 20, she got pregnant. The child's father, whose name she never mentioned, was 17. Realizing that neither can raise a child, Smith decided to give the baby to a shelter.

"For a moment I thought I might die; and just as quickly I realized that everything would be fine. An overwhelming sense of mission overshadowed my fears. I would be an artist and wanted to prove my worth," she recalled in her 2010 memoir Just Kids.
Three months after giving birth, in July 1967, she moved to New York, taking with her only a few items of clothing, a few pencils for drawing and a book of poems by Rimbaud. Smith got a job at a bookstore in Manhattan. On the very first day of her stay in the city, Smith met a man whom she later called "the artist of my whole life."
Robert Mapplethorpe lived half-starved as an artist. For several weeks they lived together as lovers, dreamers and colleagues, sharing ideas and inspiration, while Mapplethorpe painted, Smith focused on her drawings and poems.

Their relationship and the work they produced became legendary. It was Smith who prompted Mapplethorpe to pick up the camera. And Mapplethorpe inspired Smith to turn her poems into a pension. Their intimate relationship ended when Mapplethorpe admitted that he was gay, but their relationship lasted for many years.

Choosing performance poetry as her favourite artistic medium, Smith held her first public reading on February 10, 1971, at St. Mark's Church in the Bowery. The now-legendary reading, accompanied by Lenny Kay's guitar, presented Smith as a promising figure in the New York art circle. Later that year, she further enhanced her credibility by co-starring and starring with Sam Shepard in his play Cowboy Mouth.
The Godmother of punk Rock
Over the next few years, Smith devoted herself to writing. In 1972, she published her first book of poems, The Seventh Heaven, which received flattering reviews, but sold out in a small print run. At the same time, Smith also wrote music journalism articles for magazines such as Creem and Rolling Stone.
Smith moved on from reciting poetry solo to forming the Patti Smith band. In 1974, she formed a band and recorded the single Piss Factory, now considered the first actual "punk song" that brought a lot of fans. The following year, after Bob Dylan attended one of her concerts, Smith signed a contract with Arista Records.
Smith's 1975 debut album Horses with the cult singles Gloria and Land of a Thousand Dances was a huge commercial and critical success due to its manic energy, soulful lyrics and skilful wordplay.
Now, when she is over 60, Smith's style is still striking - messy grey hair, biker boots, men's blazers and beanie hats. She continues to pursue music and has also written the award-winning book Just Kids about her and Robert Mapplethorpe, a worldwide bestseller.
---
Tools

Since the 50s, the literary magazine Paris Review has published interviews with the best writers of the era. Today we share bits and pieces of interviews with Truman Capote, one of the best playwrights of the USA in the XX century. The star of "new journalism", Capote was especially fond of short stories.
Don't neglect the stories
Truman Capote's favourite genre, at least in 1957, was short stories. Then he had not yet written In Cold Blood, a significant journalistic investigation about the murder of a family. Neither has he written his most famous story, Breakfast at Tiffany's.
Capote did not tolerate disdain for the text, and the story's material could not be an exception to this general rule. He believed that a sentence could be ruined by incorrect rhythm and punctuation. At the same time, each of the tiny elements of the text should make it memorable.
Test your style
Truman Capote was not only a fiction writer but also a journalist. At the same time, he considered himself primarily an author of prose and a playwright: his passion for reporting was mainly a test of his strength.
In his opinion, the style is "a mirror of the artist's sensitivity, which to some extent all writers have." Style can help the author communicate with a reader or, on the contrary, harm the narrative. The author comes to his style consciously, thus defining his personality and individuality.
Another meaning of style is about the author's habits. Capote, for example, could only write in bed or on the couch with a cigarette and coffee at hand. He ignored typewriters and wrote the first drafts exclusively in pencil by hand.
Add emotions to your writing
Capote's style was strongly influenced by the emotions he experienced during one event or another. "Emotionality makes me lose control of writing: I have to exhaust emotion before I feel capable enough to analyze and project the situation," - he said.
Such an attitude to emotions formed the basis of a kind of «writer's theory», which Capote formulated as follows: "A writer should think about his laughter and dry his tears long before he is going to cause a similar reaction from the audience." You need to feel the story well but describe it carefully, perhaps, not even in a style that will directly correspond to the described action. In short, you need to be "at a distance" from your material.
To read the entire conversation with Truman Capote — about becoming a writer and working in a movie — follow the link (subscription required!).

Visual of the day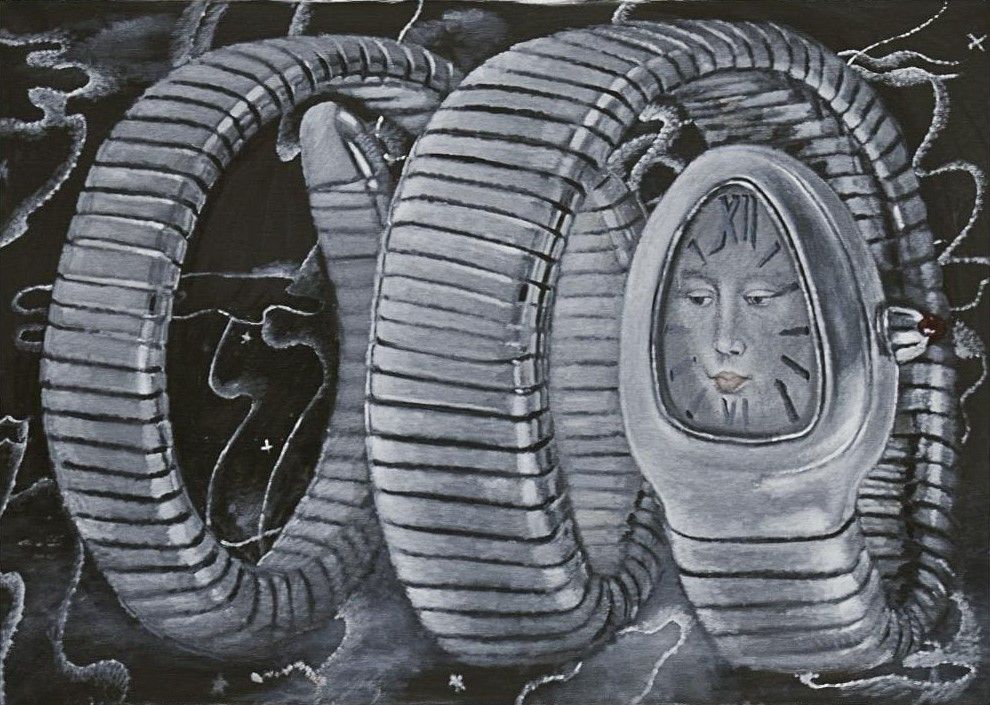 American artist Issy Wood presents her paintings in the style of Kafka. It depicts people and everyday objects in the form of creepy avatars. Wood calls herself the "medieval millennium" due to her classical interpretation of contemporary issues. Her caustic tone is based on such unfair themes as women facing consumerism, the material masquerade of heritage, and Life and form that fade after death.
---
Meme of the week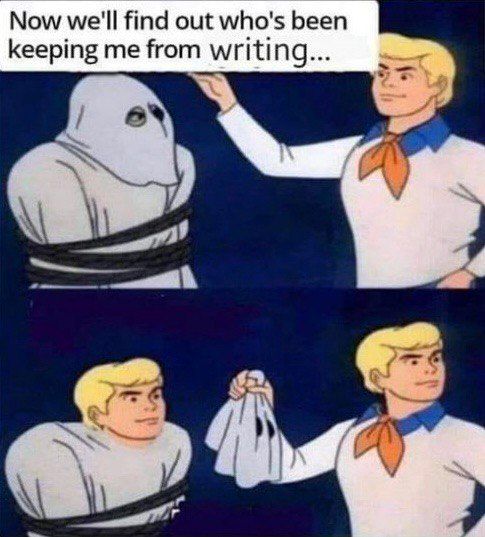 ---
Creative warm-up
🧠
It's a short exercise to help you get creative and stretch your artistic muscles.
Remember any movie with an ending you didn't like. Then, imagine you have the opportunity to change it — and no one will remember the existence of the original one anymore. What would it be?
You can send it to us and get feedback, keep it to yourself, or share it with friends - as you wish.
Until next week!
---
Your creative self starts in your inbox
Sign up to our weekly newsletter discovering new names & opportunities and inspiring the Creators economy. It also has memes, of course.
Processing your application Please check your inbox and click the link to confirm your subscription There was an error sending the email
---
Today's newsletter is brought by Alexey Shumkin,  Mariya Amrayeva, Alyona Belyakova, Egor Mostovshikov, Artem Shur