In today's The Order:
---
Sign up to our weekly newsletter discovering new names & opportunities and inspiring the Creators economy. It also has memes, of course.
Processing your application Please check your inbox and click the link to confirm your subscription There was an error sending the email
---
Ghetto In The Lake: Music About Horrors Of Life In Russia

Shortparis is a Russian group whose music fully immerses a listener in the utter darkness of reality. Their soloist Nikolai Komyagin was born in Novokuznetsk, a small industrial city in the country's north. Its views are incredibly depressing: grey three– or five-story buildings, broken roads, and people looking like NPCs in a post-apocalyptic horror simulation. Most citizens work in factories and live in poverty.

In 2013, Shortparis released their first album, Daughters, which was written in French. Their songs are a of mix biblical images, pain for the lost homeland and attempts to find an unlikely bright future. We recommend you to watch the clip "Structures do not go out on the streets".
---
Radar: new names, projects, possibilities
💥A new work by French street art artist Charles Leval dedicated to the writer Marcel Proust.
👽Dark song from Canadian rapper Night Lovell.
👁Explore grants for creators from the Creative Capital organization.
✨Frank Ocean unveils new Apple Music Show Homer Radio.
---
First steps
How Pulitzer Prize Winner Kendrick Lamar Got Out of Poverty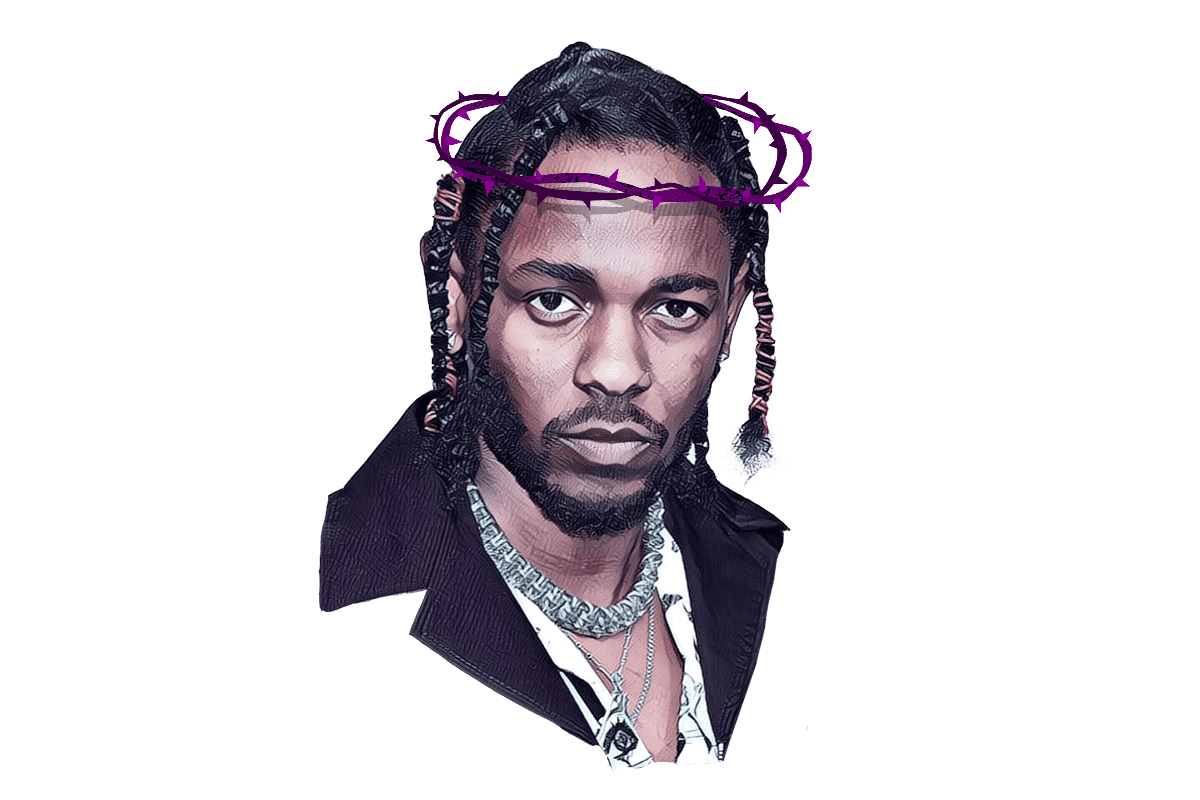 Kendrick Lamar, American rapper, songwriter and producer, winner of numerous music awards, including 13 Grammys, and one of the few musicians who received a literary Pulitzer Prize – for the album "Damn" released in 2017. His album "Mr. Morale & The Big Steppers" was released in June, listeners had to wait for it for 5 years. This will be the rapper's last album on the TDE label, where his career started — now he is developing own creative label and production pgLang.
m.A.A.d city
Kendrick Lamar was born in 1987 in Compton, California. For those who don't know what Compton is (or was in the '80s): imagine dirty streets, lots of abandoned houses, gangs in the streets, crime, drug use and poverty rates through the roof.
Compton gave the world many talented rappers and has greatly influenced this music genre. Among them were Andrea Romell Young (Dr. Dre), O'Shea Jackson (Ice Cube), Eric Lynn Wright (Eazy-E), Lorenzo Gerald Patterson (MC Ren) and Antoine Carrabee (DJ Yella), who later became NWA (Niggaz Wit Attitudes). One of their most well-known tracks is called Fuck Tha Police. It is dedicated to Compton police officers treating African-Americans from poor neighbourhoods like trash. The fans would raise their hands and stretch out their middle fingers at NWA concerts during this song.

Kendrick was a tight-lipped kid. His parents, Paula Oliver and Kenny Duckworth, moved to Compton from Chicago. Kendrick's father was a gangster in a South Side gang called "Gangster Disciples" but chose his family's security. Unfortunately, the family soon learned that the streets of Compton were as violent as Chicago. As told by Kendrick in Darkworth, Antony 'Top Dawg' Tiffit robbed a KFC restaurant where the rapper's father worked as a cashier. In a crazy turn of events, Top Dawg spared Kenny's life. Many years later, the musician signed a contract with the robber's son at Top Dawg Entertainment.
Who could have predicted that the best rapper in the world was the result of a random combination of circumstances? After all, if Anthony had shot Kenny, he would have received a life sentence, and I would have grown up without a father and been killed in a shootout.
Kendrick has repeatedly said he was lucky to have a father in his life. It was a pretty rare thing then. His parents had a wicked sense of humour, which the rapper inherited. Their humour helped him survive a traumatic childhood, which Lamar often describes in grim detail in his music.
"My dad—he's fucking funny," he said. "My mom is a fucking crazy, funny, loving person. These things stood up to the negative shit, helped me understand the tragedy, but not to break away from it."
Kendrick's family helped him not to slip into the life of a criminal.  Most of his peers had no role models. Fathers in prison, moms on drugs. Lamar grew up in a full family and understood that he was very lucky.
"As a child, I saw everything — parties, alcohol, drugs, violence. But it didn't bother me, I didn't know that it's not a part of life, that it happens differently. At the same time, we celebrated my birthday and Christmas, we had family holidays, I had a real childhood. So I could dream about something. That's what set me apart from my friends—I didn't get hung up on the surrounding reality. I've always dreamed of doing something different, finding my way, going somewhere," Kendrick said.

Humble

In school, Kendrick loved English classes and wrote a lot. He was a good student, neither a nerd nor a bully. Sometimes he skipped classes but generally had good grades. He had friends but often felt lonely. His outlet was cartoons. In one of the interviews, he said that he was the one who watched cartoons, wrote and tried to understand how everything works.
When Kendrick was asked to write an essay, he discovered the ability to connect words. As a result, he didn't do any homework in advance and wrote his essays 10 minutes before the class, receiving an A.
"From that moment on, I realized that I have the gift of actually connecting words and drawing my own ideas on a piece of paper. That was the beginning when I started writing real lyrics," he said.
He continued to write poems and stories about his difficult life and experience in Compton: poverty, hopelessness, doubt and anxiety. He took the pseudonym K-Dot, and at the age of 16, released the mixtape YHNIC.
Duckworth

Kendrick saw and felt all the social problems of poor Americans. Although he wasn't in a gang, he grew up among gang members. Later he will describe them in detail in his tracks. His first creative success happened thanks to his childhood friend Dave Free.
Lamar released his first mixtape, Free, available to everyone who wanted to listen, including Anthony' Top Dawg' Tiffith. The latter signed Lamar to his independent label TDE in 2007. A few years later, Free sent another mixtape to the site 2DOPEBOYZ attracted the attention of Dr. Dre, who brought Lamar to Aftermath/Interscope.
After signing with Dr. Dre's label, Aftermath Entertainment, in 2012, Lamar released mAAd City, which debuted at #2 on the Billboard 200 charts. It won seven nominations for the 2013 Grammy Awards, including "Best New Artist" and "Best Album". His 2015 album broke the Spotify record for the number of listens per week of release and even received recognition from former US President Barack Obama.
Lamar continued his creative career, making notable musical contributions, including receiving a Pulitzer Prize for his 2017 album DAMN.
---
Tools

In 1960, Alfred Hitchcock was already one of the most famous directors in history. With over 40 films to his credit, including The Man Who Knew Too Much, The Secret Agent and North by Northwest, sir Hitchcock's place in cinema history was well-deserved and lasting. The Order publishes five tips from the master of cinema and the inventor of suspense.
1. Do the unexpected.
If you want your work to be ignored, do the same as everyone else. If you want to be exceptional, take a risk.
2. Disagree.

Listen to what your inner voice tells you. Do not agree with those who want to prevent you from achieving success.
3. Stay in touch with your dark side.

Hitchcock reached the darkest corners of his soul to make his films. He believed our dark selves have a lot to teach us.
4. We all need a creative partner.
Alma Reville, Hitchcock's wife, was a brilliant editor. It would not be an exaggeration to say that Hitchcock would not have achieved everything he did without Alma. Accepting the Lifetime Award of the American Film Institute, he said: "I share my reward, as I have all my life, with Alma."
5. Don't take 'no' for an answer.
Hitchcock was determined. He knew Psycho was the right movie for him and invested his own money in it. So if you have a project and know it's the right one, keep going until you finally bring it to light.
---
Visual of the day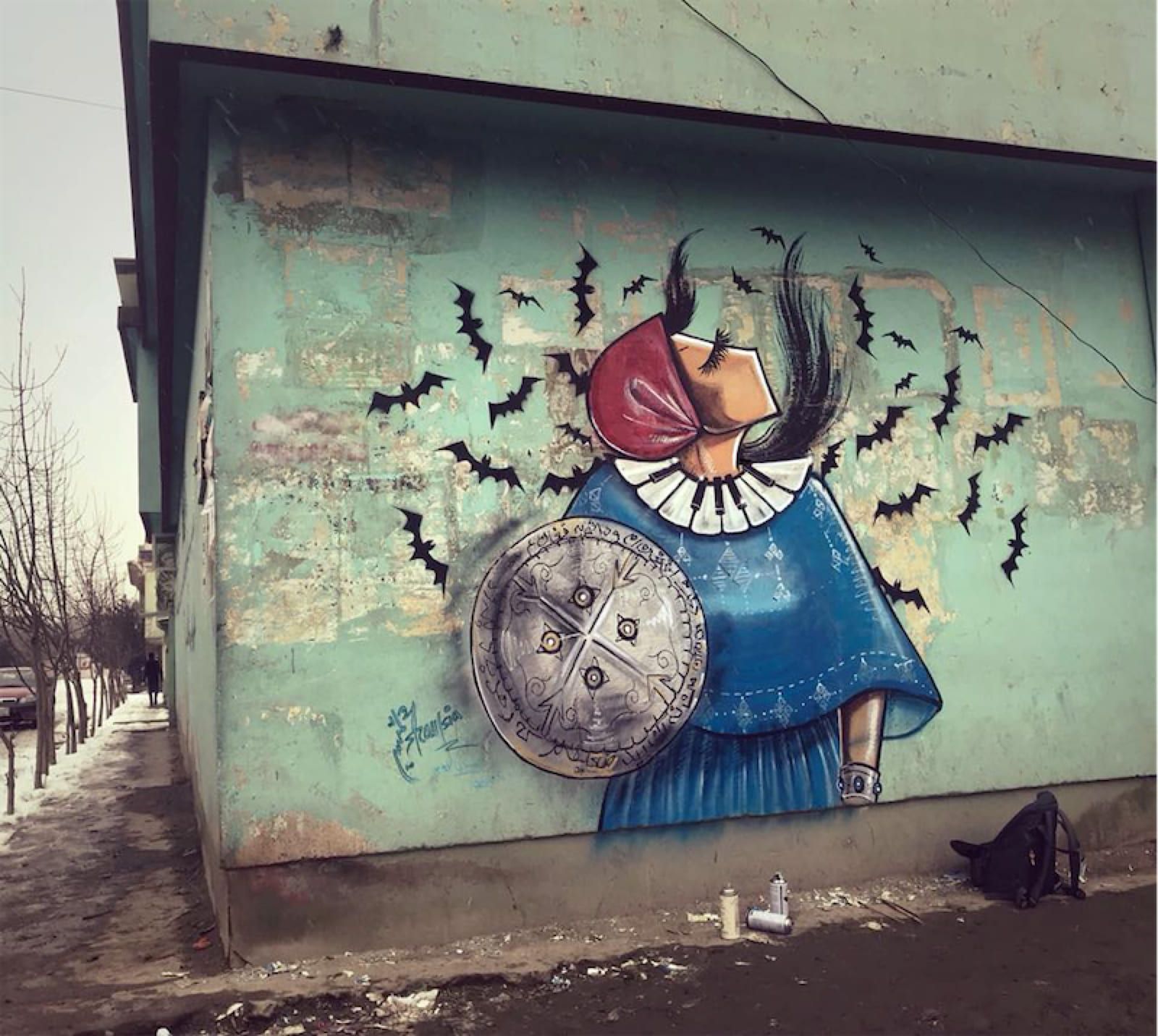 Shamsia Hassani is an Afghan graffiti artist, fine arts teacher and drawing associate professor at Kabul University. She is popularizing street art on the streets of Kabul. Her works have been exhibited in several countries, including India, Iran, Germany, the USA, Switzerland, Vietnam, Norway, Denmark, Turkey and Italy, and in diplomatic missions in Kabul. Hassani creates graffiti in Kabul to draw attention to wartime; she opposes the Taliban regime.
"The character in my paintings plays different roles: sometimes a combatant, while other times she is a refugee with no future. At times she searches for peace and sometimes she is in the role of someone without an identity. Sometimes she is lost in her dreams and at times she is lost in pain and sorrow; she struggles with the past and future, and then she is a patriot who loves her homeland and fights hopelessness," said Shamsia Hassani.
---
Meme of the week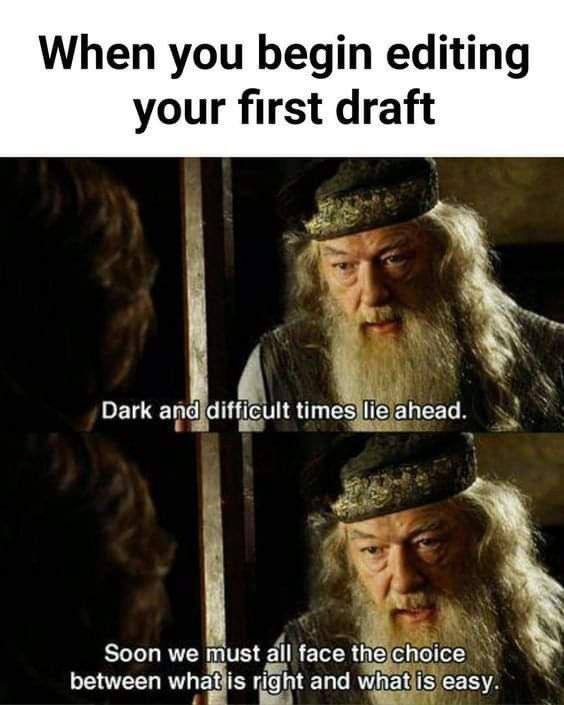 ---
Creative warm-up
🧠
It's a short exercise to help you get creative and stretch your artistic muscles.
Write a short story without nouns on the topic "Hidden". It can be anything. You can send it to us and get feedback, or keep it to yourself, or share with freinds – as you wish.
Until next week!
---
Your creative self starts in your inbox
Sign up to our weekly newsletter discovering new names & opportunities and inspiring the Creators economy. It also has memes, of course.
Processing your application Please check your inbox and click the link to confirm your subscription There was an error sending the email
---
Today's newsletter is brought by Alexey Shumkin,  Mariya Amrayeva, Alyona Belyakova, Egor Mostovshikov, Artem Shur.