In today's The Order:
---
Sign up to our weekly newsletter discovering new names & opportunities and inspiring the Creators economy. It also has memes, of course.
Processing your application Please check your inbox and click the link to confirm your subscription There was an error sending the email
---
New name
Eddy Kenzo, first Ugandan Rapper who was Nominated for a Grammy

Eddy Kenzo is the first Ugandan musician nominated for the Grammy Awards. What makes him stand out from the glamorous crowd of participants is that his works reflect not the rich world with expensive clothes and cars but the life of poor slums. Eddy describes poverty and deprivation.
His visuals, a constant reminder of his difficult childhood, are shot either in rural Uganda or in the shacks of the capital Kampala, where he spent 13 years of his youth.
The artist, whose real name is Edirisa Musuuza, lost his mother at four. Kenzo, now 32 years old, still does not know his father or the place of his birth.
"This is a very important step for me, my family and people from the ghetto, businessmen, people who appeared out of nothing. This gives us great hope that everything is possible," Kenzo said in an interview.
Listen to his music here!
---
Radar: new names, projects, possibilities
🧞‍♀ ️See how Richard Mosse rethinking what a contemporary documentary image can do.
👀 Read about the new album «This Is What I Mean» by British grime artist Stromzy.

🦋 Discover how Astrid Terrace creates surreal worlds inspired by Mexican folklore in her basement.
💥 Learn about the grant opportunities provided by the Terra Foundation.
---
First steps
Zadie Smith: A British writer Who Became Famous at University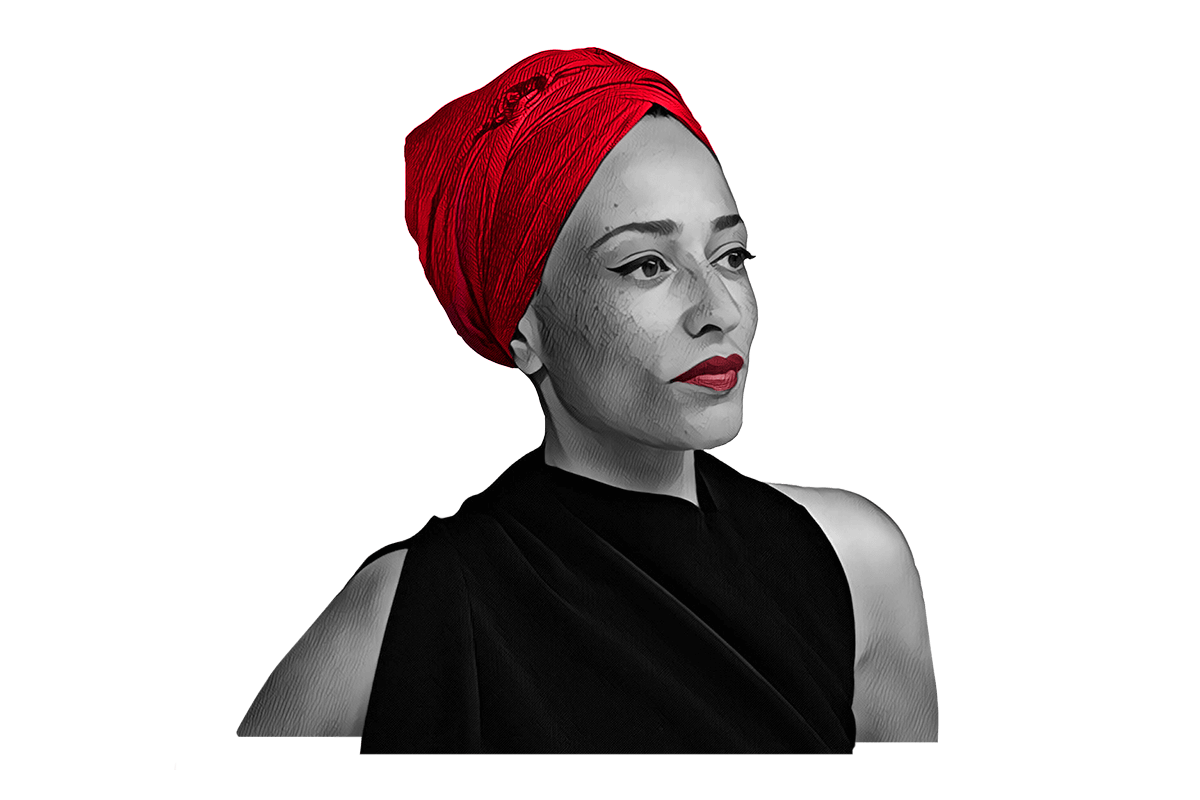 Zadie Smith a British writer, she began her career at university, and her first novel became a literary bestseller. Now she is 45 years old, in addition to literature, she is engaged in cinema and writes plays for the theater. The Order tells the story of her first steps.
Gloomy childhood
Sadie Smith was born on October 27, 1975, in north London to a Jamaican mother and an English father, who was 30 years older than his wife. As a child, Smith changed her name to "Zadie" because it seemed more exotic. Her parents, a photographer and a child psychologist, divorced when she was 15. She has two younger brothers and an older half-brother and sister.
As a child, Zadie did not look like the beautiful girl she is now. She was a fat teenager with messy hair. She could have been better at communicating with her peers. Clumsy and discarded, she ran away from herself for a long time. She fell in love with books at an early age and spent a lot of time reading.
"When I was growing up, the very idea of being a girl seemed like a lot of work to me. Even now I paint my lips with lipstick and mascara, but I won't do anything else. I won't do toenails or toenails. I was terrible on dates because of what involves a date, a presentation of something."
Smith began writing short stories at six, but as a child, she was inspired by dancing, not literature. In an interview, she said that it took her some time to realize that old-fashioned musicals were no longer being filmed. From that moment, "...slowly but surely the desire to write became more powerful." Smith attended local public schools, Maloris Junior School and Hampstead Comprehensive School, then King's College, Cambridge, where she studied English literature.
During her studies, she worked part-time as a singer in a cabaret. Then she was interested in black-and-white musicals starring Fred Astaire and Ginger Rogers, which had previously been broadcast on BBC 4.
She began making serious attempts to write fiction while studying at Cambridge. There she published the story Newspaper Man in the May 1997 Anthologies, an annual collection of works by students at the universities of Oxford and Cambridge, which attracted the publisher Harper Collins. Collins saw a fantastic literary talent and an excellent style in Zadie's story. So, on the advice of a friend, Zadie signed a contract with the Andrew Wiley literary agency, which agreed with her on an advance of 250,000 pounds for her first two books, at which time Zadie turned 21. An excerpt from her first novel titled The Waiter's Wife appeared in 1999, followed by the novel White Teeth in January 2000, which made a real splash.
Literary debut
The novel was an impressive debut for the 25-year-old. It takes place in Willesden and focuses on the lives of two men, Archie Jones and Samad Iqbal. Smith paints a portrait of multicultural Britain, but the writer herself denied that it was about race as such. She told the Los Angeles Times: "Race is obviously part of the book, but I didn't sit down to write a book about races...".
White Teeth has won The Guardian First Book Award, the James Tate Black Memorial Award (for fiction), the Whitbread Award for First Novel and the Commonwealth Writers Award (absolute winner, Best First Book).
After the book's release, Smith appeared on television and radio and crossed the Atlantic on book tours. Her high popularity in the media was associated at least as much with her youth and appearance as with her writing talent. The BBC commissioned a £5 million TV adaptation of White Teeth, which aired in 2002.
Zadie's second novel, The Autographed Man was also a success after its release in 2002. Still, it did not receive such a universally positive response as White Teeth. In the novel, Smith tells the story of Alex-Lee Tandem, a Jewish-Chinese autograph collector obsessed with celebrities. For this work, Smith was nominated by Granta magazine as one of the 20 Best Young British Writers. After her second novel, Smith visited the United States in 2002-2003 as a researcher at the Radcliffe Institute at Harvard University. There she began work on a book of essays about 20th-century writers called The Morality of the Novel.
In 2002, Smith became a research associate in the field of art at the Radcliffe Institute for Advanced Study. There she began working on a book of essays on the novel's morality and how novelists interact with the ideas of moral philosophy.
In 2003, she was named one of Granta's Best British novelists under 40. Since her dramatic debut, Smith has been compared to Charles Dickens, Virginia Woolf, Salman Rushdie and Martin Amis as one of the leading literary talents of her generation.
Now, Zadie Smith is one of the most sought–after British writers. In addition to books, she writes and produces plays and scripts for films.
---
Tools

Edgar Allan Poe is the most famous author of scary and mystical stories in English literature. He inspired many writers, artists, directors and musicians to create inflamed images that show the frailty of our world. In 1846, Poe wrote an essay, The Philosophy of Composition, where he shared his thoughts on good literature. Let's discuss the excerpts from this work.
1. Be brief
Poe states: "If any literary work is too long to be read at one time, we have to eliminate all that is left over." Otherwise, we would be forcing the reader to take a break, and the spell and magic of reading would be broken in that intermission.
2. Always know your ending before you start writing
He writes: «Nothing is clearer than that every plot, worth the name, must be elaborated to its dénouement before anything be attempted with the pen. It is only with the dénouement constantly in view that we can give a plot its indispensable air of consequence, or causation, by making the incidents, and especially the tone at all points, tend to the development of the intention».
3. Choose the tone of the work
As «beauty is the sole legitimate province of the poem, melancholy is thus the most legitimate of all poetical tones.» Whichever tone one chooses, the preferred – and recommended – technique is that of refrain —a repeated «key note» in word, phrase, or image that sustains the mood. In «The Raven» the word «nevermore» exercises that function, a word that Poe chose as much for its phonetics as for its conceptual qualities.
4. Determine the location
Once you have decided why you want to put certain characters in their place, saying a certain thing, and once you have crystalized your idea and made a sketch of how to reach your climax, you can decide "to place the lover in his chamber… richly furnished." Getting this at the end only suggests the work will enable the writer to know how the space will look and how he should dress his character. "A close circumscription of space is absolutely necessary to the effect of insulated incident."
5. The work should have a vivid, original effect
He writes: «Of the innumerable effects, or impressions, of which the heart, the intellect, or (more generally) the soul is susceptible, what one shall I, on the present occasion, select?» He says that tone and incident should be worked together to have the desired effect on the reader, «whether by ordinary incidents and peculiar tone, or the converse, or by peculiarity both of incident and tone».
---
Visual of the day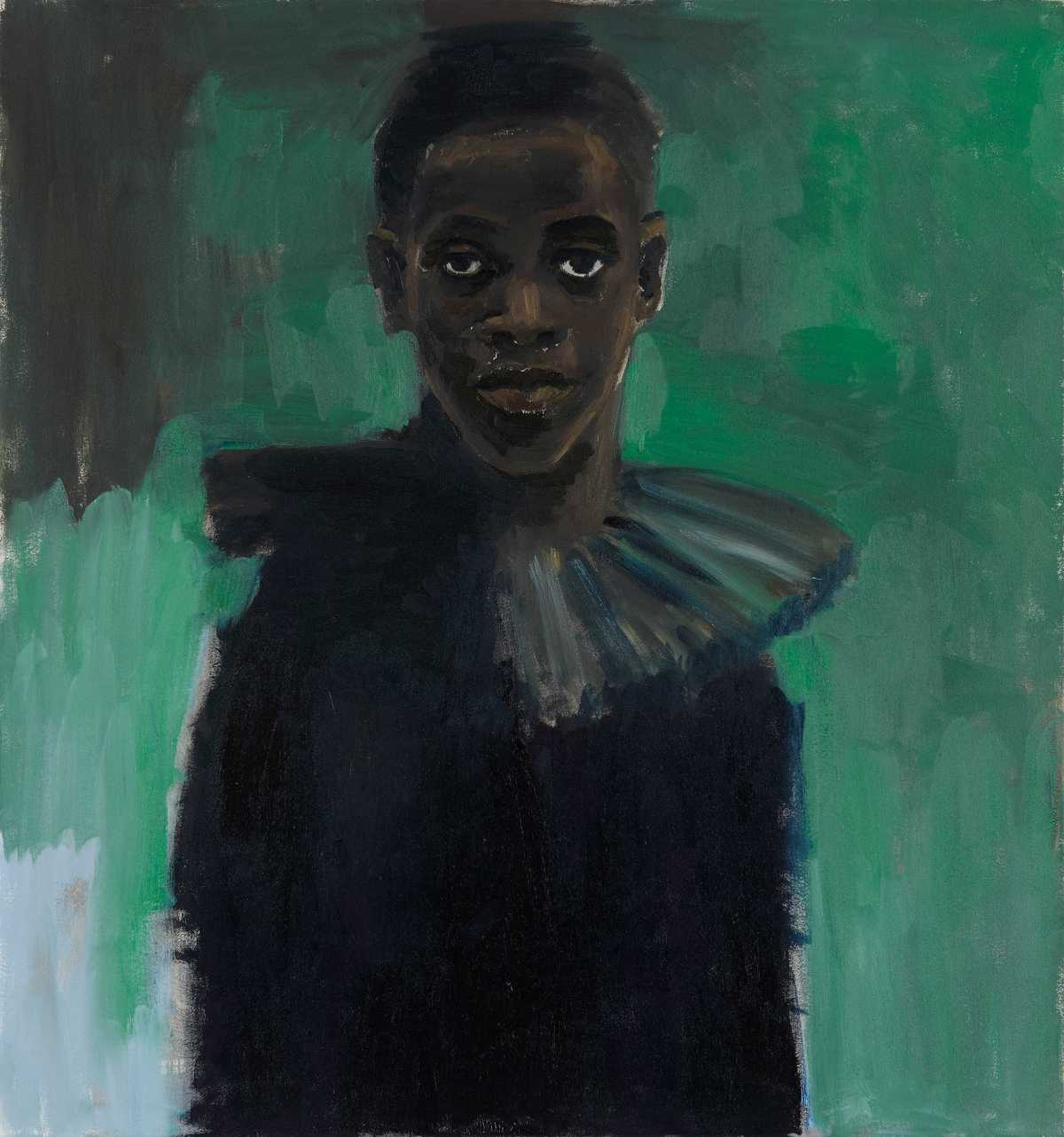 Lynette Yiadom-Boakye was born in London in 1977. At first, she learned to draw, working from nature. But she changed her approach to painting at an early stage while studying at Falmouth School of Art on the Cornish coast. Yiadom-Boakye realized that she was less interested in creating portraits of people and more in the process of drawing itself.
Yiadom-Boakye works with oil paints on canvas or rough canvas. The ideas for her paintings are suggested by various observations — colour, composition, gesture or a certain direction of light. She uses found images, memories, literature and the history of painting as sources for her work. Each painting studies different moods, movements and poses worked out on the surface of the canvas.
---
Meme of the week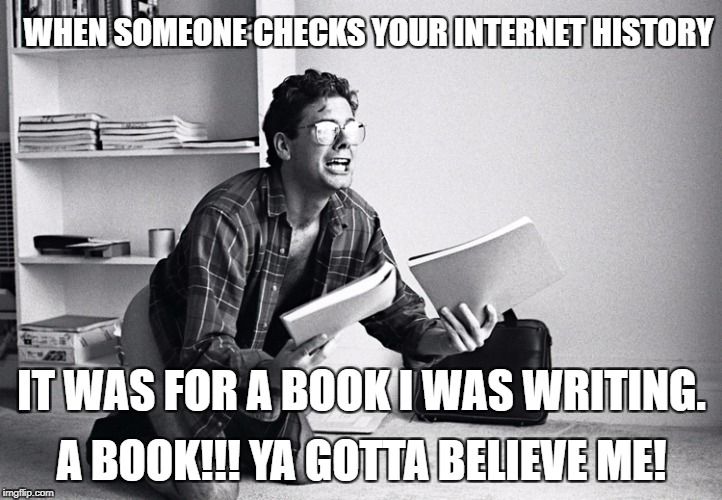 ---
Creative warm-up
🧠
It's a short exercise to help you get creative and stretch your artistic muscles.
Describe any stranger you meet outside the house today. What do they look like, did they have any characteristic features, what guesses about theur life can we build on the basis of appearance?
You can send it to us and get feedback, keep it to yourself, or share it with friends - as you wish.
Until next week!
---
Your creative self starts in your inbox
Sign up to our weekly newsletter discovering new names & opportunities and inspiring the Creators economy. It also has memes, of course.
Processing your application Please check your inbox and click the link to confirm your subscription There was an error sending the email
---
Today's newsletter is brought by Alexey Shumkin,  Mariya Amrayeva, Alyona Belyakova, Egor Mostovshikov