At least in the Northern Hemisphere, the days are now as short as they'll ever get until the solstice on December 21; the nights are very long and dark. Cultures around the world have developed rituals, celebrations and crafts centered around light for just this time of year, from Jack-o-lanterns to St. Lucia's Day to paper lamps. Here at The Order, we're making it through the darkness by looking at artists who have used light as their medium.
In today's The Order:
James Cameron's DIY approach to learning filmmaking and innovating the genre
A painting from Rae Klein, who eschewed art school for Instagram
Links to some of the most interesting and inspiring stories on creative practice around the web this week: Sabrina Imbler's writing process, the creative power of copying, AI in songwriting, and more
Grants, fellowships, prizes, job opportunities and more in creative disciplines and organizations
The meme Jack and Rose have been waiting for you to see
First Steps
How James Cameron went from driving trucks to directing the Avatar series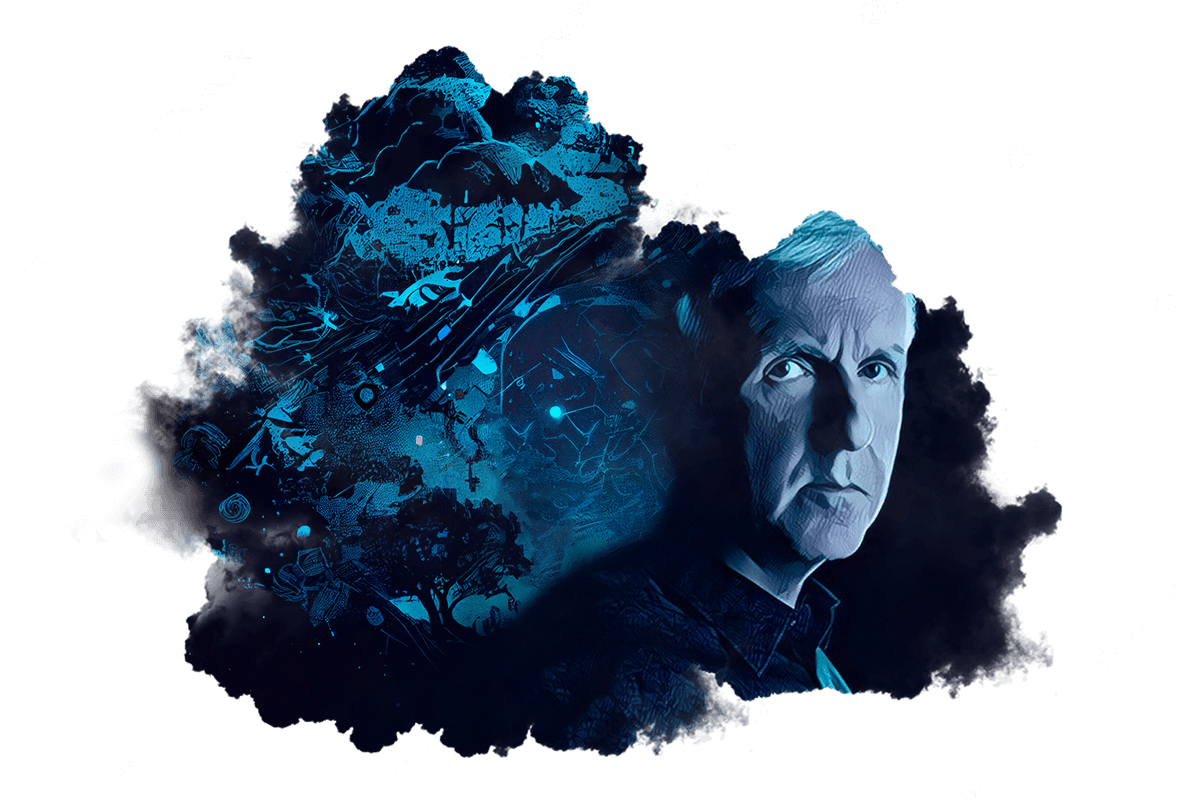 Depending on your taste, you might have first encountered James Cameron's work in the form of a historical period romance, a high-octane sci-fi thriller featuring time travel and killer robots, a heart-pounding alien horror flick, or an eco-conscious saga with themes of colonizaton and ecological restoration. Never confined to a single genre or set of ideas, Cameron is nonetheless one of our generation's most influential and iconic filmmakers — two of his works are the highest and third-highest grossing films of all time, respectively. And he didn't even intend to become a filmmaker.
Born in 1954, Cameron grew up in a small town in Ontario, Canada. Spending summers working on his grandfather's farm, he was more of a scientist than anything else — he fashioned new inventions and built his own experiments, like a diving bell made out of a mason jar that he used to transport a live mouse to the bottom of a creek. From an early age, Cameron was fascinated by how things worked, and wanted to learn more by getting his hands dirty and experimenting himself. He thought he might become a marine biologist or a physicist in time.
Despite his esoteric interests, Cameron mostly worked odd jobs to pay his bills, including being a janitor. He scratched his itch for innovation and novelty with sci-fi movies, and was deeply impacted by 2001: A Space Odyssey. It wasn't until 1977, though, that Cameron decided to take filmmaking seriously. At the time, Cameron was working as a truck driver; seeing George Lucas' Star Wars was the final straw that made Cameron quit his day job for the film industry. The space opera was a major milestone in film, with people lining up around the block or setting out sleeping bags to get tickets in 1977; to Cameron, it was a vision for what could be done with both storytelling and the effects required to create a complete, vivid world for the story to occur in.
Cameron and a few friends managed to raise an impressive $20,000 from a consortium of local dentists to produce a ten-minute short film; they had no previous filmmaking experience, and to get started even using the camera, they "dismantled it and spent the first half-day of the shoot just trying to figure out how to get it running."
"I've always known that people seek out the information and knowledge they need. They seek it and find it. It's like a divining rod to water; nobody will give you the pathway. It's something you have to find for yourself."
The final result of their labor was Xenogenesis, an ambitious narrative about two Earthlings sent to search space for a new place for humanity to live; they run into danger on an abandoned starship, pitting their own survival against the success of their mission. Fans of Cameron's 1986 Aliens might find parts of it familiar.
Most of Cameron's film education was self-taught; he read Screenplay: The Foundations of Screenwriting to learn how to write a script. For the more technical aspects of optical and special effects, he had to put more dedicated effort in:
"I'd go down to the USC library and pull any thesis that graduate students had written about optical printing, or front screen projection, or dye transfers, anything that related to film technology. That way I could sit down and read it, and if they'd let me photocopy it, I would. If not, I'd make notes. I literally put myself into a graduate course on film technology. I didn't have to enroll in school because it was all there in the library. I'd set it up to go in like I was on a tactical mission, find out what I needed to know and take it all back. I had files and files stacked on my desk of how all this stuff was done."
Harkening back to Cameron's childhood approach of learning by doing, he took early jobs in film that focused on the concrete details, not the abstract conceptual work, of making movies. He worked making miniature models at Roger Corman studios, and managed the special effects for Escape from New York. When he finally got the chance to direct for the first time, it wasn't the scenario he'd hoped for — Italian producer Ovidio Assonitis was making a sequel to his horror comedy Piranha, and hoped to both save money and retain total control by hiring newbie director Cameron after his first choice quit the movie. The filming process was a nightmare for Cameron, and the movie wasn't great, either, panned by critics as cliched and "marvelously bad."
However, something did come out of the experience for Cameron — under great stress on set and sick with a fever, he had a nightmare about being hunted by a robot visiting from the future, a dream which would become the foundation of Terminator. Following his gut about the plot, Cameron wrote the script, and persuaded a producer to buy the script for one dollar on the condition that he be allowed to direct. Although Cameron is famous for remarkably expensive movies, Terminator was a low-budget feature — and one that made an enormous profit when it earned over $78 million worldwide (in 1984 dollars!).
Inarguably, Cameron's success is in many ways the result of a singular vision. But part of that is a unique and valuable approach to innovation and looking ahead that we can all learn from. In teaching himself both the basics and the most cutting-edge technology of his time and creating the most expansive palette of techniques possible to create the stories he wants to tell, Cameron points the way toward something useful for all artists: relentlessly pursuing new techniques, skills and technologies can actually be a recipe for some of the most timeless, resonant art when it's done in combination with a strong and authentic personal vision.
---
Creative soundbites for your week
💡 Sabrina Imbler, author of How Far the Light Reaches, on how looping music has become part of their writing process
📕 24 books every designer should read
🤖 AI is coming to the music industry - what will happen to songwriters when AI can write music?
🗞 Tom Cox, author of Help the Witch, on what he's learned after two decades in publishing
📝 Author and astrologer Alice Sparklykat on the creative power of copying
🖼 Check out more.graphics, a unique and free graphics generator
---
Visual of the day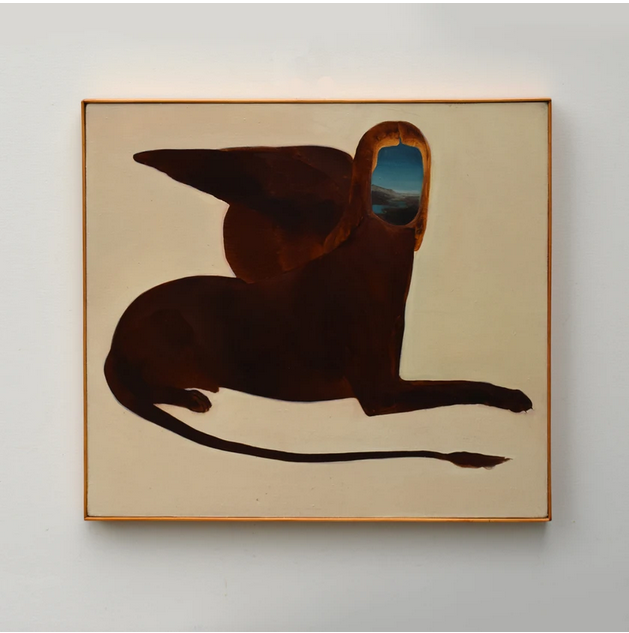 Sondra II, Rae Klein, 2021
Rae Klein is a 27-year-old artist from Holland, Michigan who's finding growing success in the art world despite coming from outside traditional art institutions and spaces. From her ArtNews profile:
When Klein was young, she liked drawing, but didn't make anything of it. The idea of living as a working artist was a dream with no roadmap. Her father was a heavy equipment operator for Holland, a small city on the eastern shore of Lake Michigan, who would plow the snow off the roads in the difficult Midwest winters. Her mother is an administrative assistant at a company that makes test chambers. When Klein graduated high school, she decided to study nursing at Eastern Michigan University, even as she sensed it wouldn't work out.
... Just after starting college, she began working as an illustrator for campus dining, which included such tasks as drawing the school mascot eating a grilled cheese. The experience opened her eyes to the idea that art could be a legitimate career path, so she enrolled in an art class.
"That was my first experience with painting and it was such a weight off my shoulders to be like, Okay, maybe this is a real thing," said Klein.
---
Opportunities
Each week we feature curated opportunities, grants, fellowships, and more for a variety of creative disciplines. Know about an opportunity we should feature here? Let us know by responding to this email!
---
Meme of the week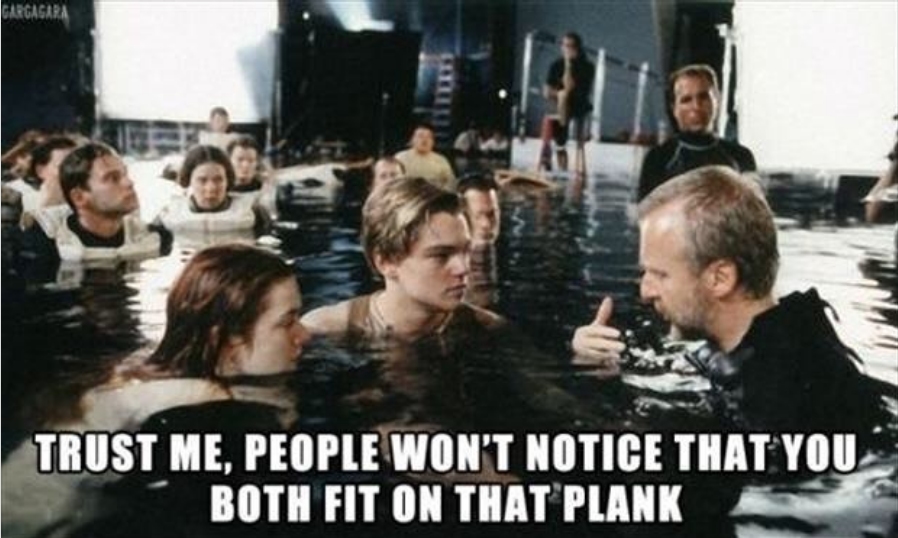 🧠
If you're enjoying The Order,
please share
with your family, friends and colleagues. To ensure our emails don't end up in your junk folder, add
letter@order.so
to your contacts. If you're using Gmail, you can drag this letter to your 'Primary' tab. Also, please send feedback! We're eager to hear from you.
---
Today's newsletter is brought to you by Rachel Kincaid, Alyona Belyakova, and Egor Mostovshikov