In today's The Order:
Sign up to our weekly newsletter discovering new names & opportunities and inspiring the Creators economy. It also has memes, of course.
Processing your application Please check your inbox and click the link to confirm your subscription There was an error sending the email
---
New name
Rest In Peace: A cartoon about the rigidity of rulers inspired by German expressionism

Rest in Peace is a bold yet subtle criticism of "politicians and their absurd and cruel way of governing countries." It depicts the behavior of modern politicians: cynical and inhumane at times. The story is told from the point of view of a politician. The cartoon creates a light, whimsical atmosphere, contrasting with the gloomy plot of the story.  
Five Ecole de l'image GOBELINS' graduates worked on the movie:
Aprana Hegde is a young director from Bangalore. Aparna has always had a huge passion for stories and storytelling. She is interested in using animation to find unique ways to tell stories.
Deborah Balboa was born and raised in Mexico. She is a conceptual artist and storyteller from Paris. The strong influence of Mexican culture shaped their love of color and characters in all the stories they encountered.
Eden Chan is a Taiwanese artist from Paris. He graduated from Ecole de l'image GOBELINS in 2021 and is interested in working on 2D animation, storyboarding or compositing. His work What a Peaceful Day received the Young Jury Prize for Graduation Film at the Annecy International Animated Film Festival in 2017.
Karien Benz is an animator and screenwriter from Cape Town, South Africa. She started her career as an animator in BBC films Zog and Snail and Whale, and then enrolled in the master's program at Ecole de l'image to hone her artistic vision and filmmaking in the international space.
Yuk Yang Choi is an artist from Hong Kong who now lives in Paris. With her passion for traditional art and storytelling, she started working as visual development and background art artist in the creative industry. She believes a good story can touch people's hearts and change the world.
---
Radar: new names, projects, possibilities
🦆 Artist Kate MccGwire on crafts mesmerizing sculptures from birds plumage.
🎸 A couple of days after the announcement of the reunion of the "golden line-up" of blink-182, the group led by Tom DeLong releases the first single "EDGING".
💸 Marjorie Strider Foundation is awarding: $5,000. grants to artists who have been undeterred in pursuing their vision.
🤬 Artists Pick the 10 Most Brutal Reviews They've Ever Received in a New Book of Negative Criticism
---
First steps
How Hayao Miyazaki became one of the most famous animators of our time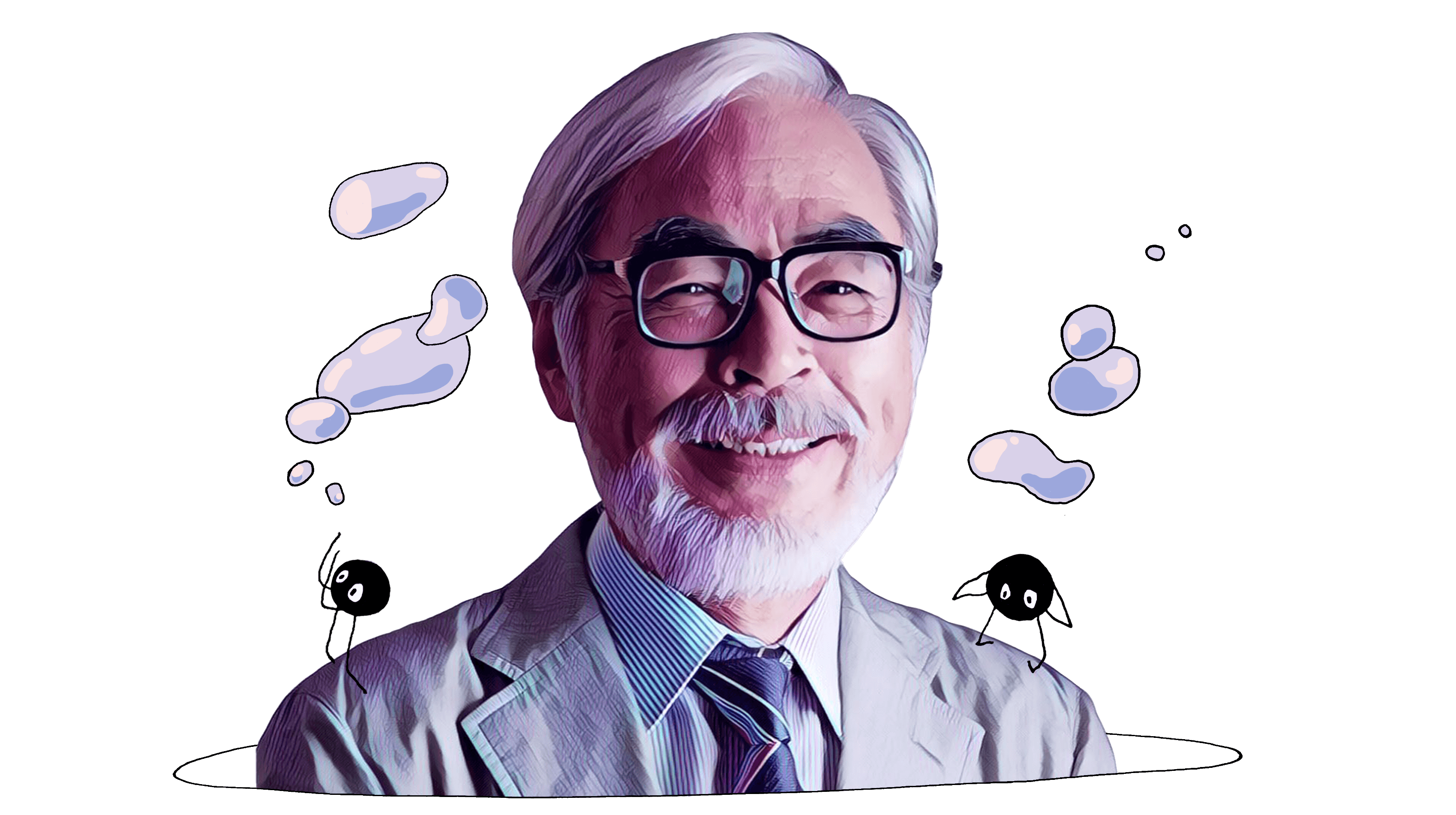 War, planes, cartoons
Hayao Miyazaki was born on January 5, 1941, in Tokyo. His uncle and father were an owner and a director of the Miyazaki Airplane manufacturing company. So, the family lived in quite an abundance. His father was interested in art and would buy some paintings and often show them to house guests.
According to Miyazaki, his earliest childhood memories are about the bombing. In 1944, when he was three, Miyazaki's family evacuated to a small industrial town Utsunomiya, a hundred kilometers from Tokyo. After the bombing of Utsunomiya in July 1945, Hayao and his family evacuated to Kanuma, suburbs even further from Tokyo. It left a huge impression on the little boy.
Miyazaki went to school in 1947. There, he realized that he wanted to become a manga artist when he grows up. Others used to say that the boy couldn't draw well enough, so he started picturing planes, tanks and battleships. It's evident aircrafts are the red thread running Miyazaki's work: you can find them in Castle in the Sky, Porco Rosso, Howl's Moving Castle and his latest work The Wind Rises.
His interest in animation grew tremendously after he watched Panda and the Magic Serpent - the first full-length animated film to be shown in Japan. Miyazaki said he fell in love with the main character, Bai-Niang. He wrote that he was "touched to the core" and that the "pure, sincere world of the film" confirmed the side of him that "desperately sought to establish peace, not deny it."
After graduating high school, Miyazaki attended Gakushuin University in the department of political economy, majoring in Japanese Industrial Theory. After that, he joined the Children's Literary Research Club, the "closest thing back then to a comics club." In his spare time, Miyazaki visited his high school art teacher and sketched in his studio.
As a student, Miyazaki was deeply interested in children's literature and read many books. Then, in the late 50's, he saw his first animation movies: Panda and the Magic Serpent by Hiroshi Ôkawa and The Snow Queen by Lev Atamanov. After watching these two cinematic masterpieces, he decided he wanted to become an animator.
After the university, Miyazaki joined Toei Animation Studio as a phaser — he drew individual frames. There, he published several animations: Puss in Boots, Ghost Ship and Animals on Treasure Island.
How Miyazaki created Studio Ghibli
In 1971, Miyazaki and two of his work friends from Toei Animation Studio, Isao Takahata and Otabe Yoichi, established their own studio, A-Pro. They wanted to draw an animation film after Astrid Lindgren's Pippi Longstocking, but the project failed due to copyright issues.
Up until 1982, Miyazaki worked at TMS and Nippon Animation studios. At TMS, he acted as a screenwriter for Big Panda and Little Panda. His first movie as a director was Conan the Boy from the Future. At Nippon Animation, he released the film Lupin III: The Castle of Cagliostro.
In 1982, Hayao decided to left animation and started drawing Nausicaä of the Valley of the Winds manga for Animage magazine. In 1983, the Tokuma Shoten company noticed this work and invited Miyazaki to film it. In 1984, the film was released and became a sensation in the anime world. Success inspired Miyazaki, and in 1985 he founded Studio Ghibli, which changed the idea of what cartoons can be.
A year later, Studio Ghibli released its first anime, Castle in the Sky. It became the first full-length anime with a quality significantly exceeding the one TV animation. This cartoon became one of the first works in the steampunk genre with all its clichés-to-be — airships, air pirates, steam robots and flying cities. It was the first Miyazaki's original work which hasn't been an adaptation of someone else stories. It's also unique because it discusses the themes of war and cruelty.
Ghibli Studio became the most popular animation studio in just a few years. Today, Hayao Miyazaki's cartoons are watched by millions worldwide.
---
Tools

Françoise Sagan is one of the most famous authors of the XX century. Her books captured the bohemian life of France in the second half of the century. She was called 'Mademoiselle Chanel from literature' and 'French Fitzgerald.' Sagan became famous worldwide when she was 19 with her novel Hello Sadness.
In her interview for The Paris Review, she shared a few thoughts on how literary characters are created. We share some main theses with you:
1. Have a solid idea of 1-2 main characters before starting a novel
Ideas, scenes and parts of the plot may change while you write. Yet, having a few main characters will help you follow the direction chosen initially.
2. You don't need your acquaintances to inspire your characters
Sagan has once admitted she was not looking for accuracy in images: it would be incredibly dull to describe the faces of acquaintances, she believed. "I think there are two kinds of deception: the 'faces' that people show to each other, and the 'faces' that writers put on reality." Taking heroes from reality is like cheating. Art, the writer believed, should take the reader by surprise.
3. Don't make your characters too passionate about something Otherwise, they would seem superficial. Even real-life jockeys lose their realism precisely because they are too keen to race. Neither will they in a novel.
4. When the book ends, you may lose interest in your characters
It makes no sense to judge the characters, discuss their lives, or imagine they become real people. "The only moral of a novelist is the morality of the aesthetics of his writing," Sagan said.
5. A character belongs entirely to you
As a reader, one cannot know more about a character than the author. It's one of the reasons Sagan has always loved Marcel Proust: it's impossible to understand any of his characters without understanding the author himself.
---
Visual of the day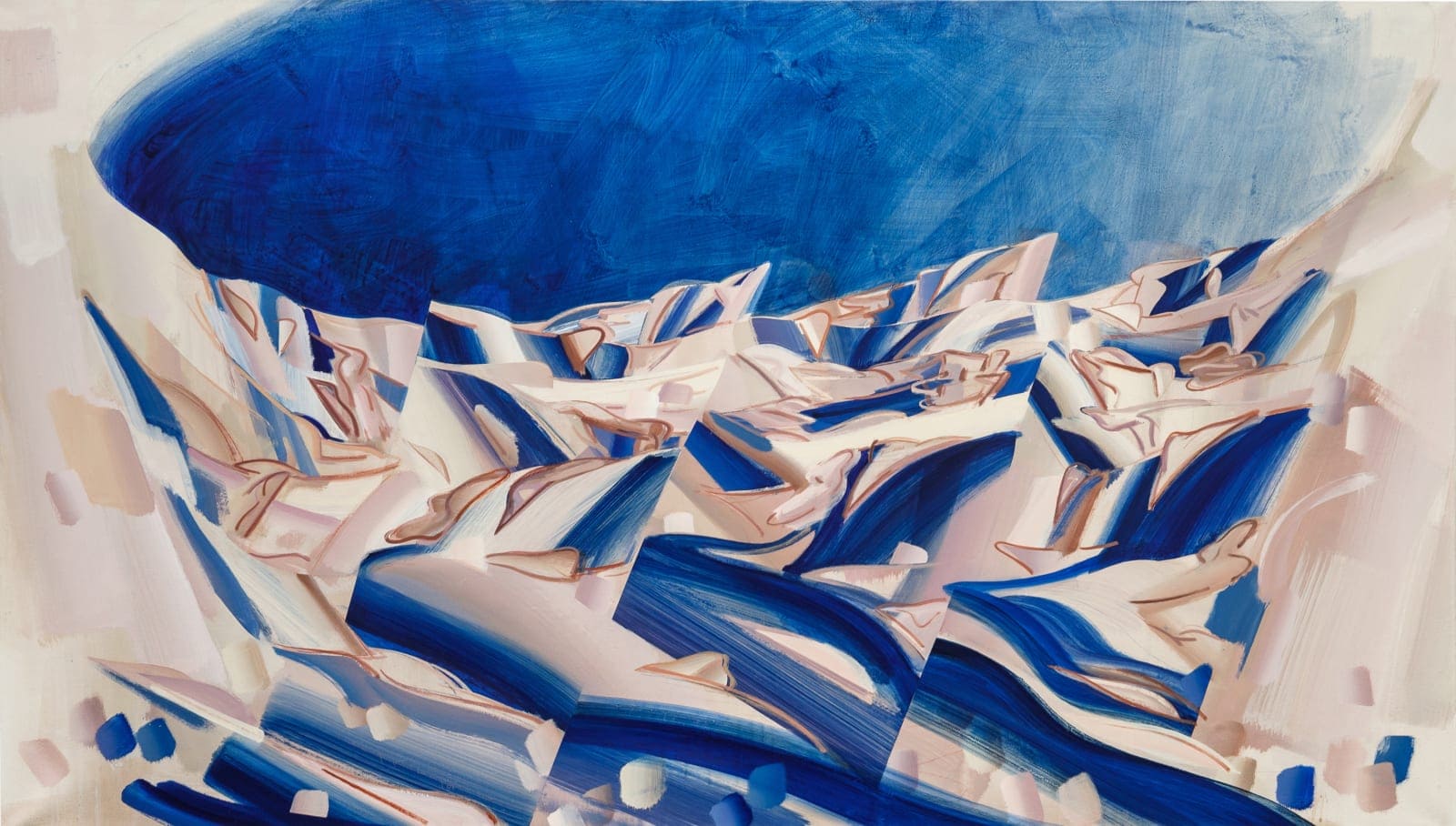 Su Yu-Xin was born in Taiwan in 1991. She explores the ocean both geographically and politically, creating stunning impressionistic landscapes. Through those landscapes, she inspects broader themes of time and perception. Yu-Xin is praised for using rhythm and smoothness in her work, and she is one of the youngest artists to present her art pieces at Frieze NYC this year.
---
Meme of the week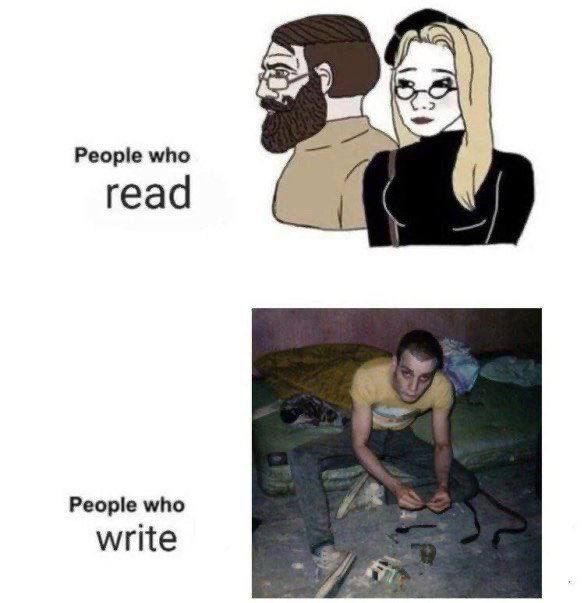 ---
Creative warm-up
🧠
It's a short exercise to help you get creative and stretch your artistic muscles.
Come up with and describe the concept of the Last Day Festival. It can be the last days of literally anything! What would it be called and where would it take place, what rules and rituals should others follow, what would be the slogan? You can send it to us and get feedback, or keep it to yourself, or share with freinds - as you wish.
Until next week!
Your creative self starts in your inbox
Sign up to our weekly newsletter discovering new names & opportunities and inspiring the Creators economy. It also has memes, of course.
Processing your application Please check your inbox and click the link to confirm your subscription There was an error sending the email
---
Today's newsletter is brought by Alexey Shumkin,  Mariya Amrayeva, Alyona Belyakova, Egor Mostovshikov, Artem Shur